A Close Look At The Issue Of False Confessions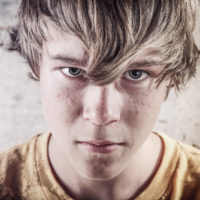 Every day, defendants plead guilty to crimes they did not commit; all over the country. This is often done in order to "get a deal"; public defenders making deals with prosecutors and their clients for lighter sentences or some other form of consideration. Thinking about how many of these could involve untrue confessions is beyond disturbing.
On June 20th, the ABA Journal featured an interesting article on false confessions in light of the Netflix show "The Confession Tapes." We've previously discussed what a serious issue this is with respect to juveniles in our criminal justice system, but the truth is that coerced confessions are a serious issue on a grand scale involving everyone.
The Psychology That Works Against Exposing Coerced Confessions from the Innocent
According to FalseConfessions.org, six studies in the last 40 years have documented around 250 false confessions induced by interrogations; confessions where cases involved DNA exoneration after defendants confessed to the crime, made incriminating statements, and/or pled guilty. Sadly, in spite of the research on this issue, confessions are nothing short of tough to beat, both when they are in writing or verbal.
In the field of studying and analyzing false confessions, experts look at everything from those conducting the interrogations to the suspects' mental makeup to explain why the false confession rate is so alarmingly high. Contrast this with the societal assumption that is ingrained in all of us: that it is good to tell the truth, and bad to lie, an assumption that arguably makes it difficult for a jury to understand that someone would say that they committed a crime, even though they did not, because that is against their own self-interest.
And yet, the Netflix series covers precisely this: confessions under some very coercive circumstances without anything in the form of direct or circumstantial evidence tying the defendants to the crimes, along with fairly tight alibis. Still, the defendants are found guilty of murder almost entirely based on their confessions alone.
Troublesome Techniques
So what could possibly lead to these false confessions? One method described in the series involved something arguably akin to entrapment, whereby undercover police would pretend to be a part of a fictitious criminal organization, and then try to recruit the suspects into the organization and get them to aid in some criminal endeavors. Another method involved eliciting confessions by convincing the suspects that all of the existing evidence points in their direction and proves their guilt. In other words, instead of asking the suspects questions, they would instead explain to suspects why they are guilty—including some justifications—in the hopes of getting them more comfortable with confessing in general.
Perhaps most troubling is the fact that police are by no means barred from lying to suspects about the evidence in order to elicit a confession. They can lie about others confessing, the existence of fingerprints, DNA, and pretty much any other deception. The ultimate goal of law enforcement is arrests; the ultimate goal of prosecutors is convictions.
Work With an Experienced Criminal Defense Attorney
Without a knowledgeable attorney by your side, you could very well plead guilty to a crime you did not commit. Contact our experienced New Jersey criminal defense attorneys at the office of Phillip J. Murphy today to ensure that you have the very best in legal protection.
Resource:
abajournal.com/news/article/how_could_someone_confess_to_a_crime_they_didnt_commit_watch_the_confession