Administration Announces New "Crackdown" On Violent Crime, But Is It Simply a Front to Arrest More Immigrants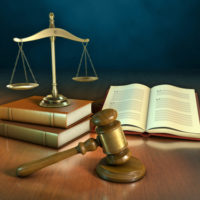 In late October, President Donald Trump announced that Attorney General William Barr would soon reveal a new initiative to fight violent crime which will be geared towards going after drug traffickers and gangs in high crime cities and dangerous rural areas. Trump also announced that there would be a new Law Enforcement Commission created via executive order which would focus on federal crime that is "caused by homelessness, mental illness, and/or substance abuse," and provide recommendations as to the hiring, recruiting, and training of law enforcement officers everywhere.
Although crime has decreased over the last two years – especially violent crime and murder – federal firearm prosecutions increased by 44 percent under the current administration. In addition, a number of those in law enforcement, including the police superintendent in Chicago, have expressed concern over the announcement, indicating that what information has been revealed by the initiative could very well violate the policies of sanctuary cities. Some are also concerned about potential civil rights violations, and have drawn parallels to the administration's decision to curtail the use of federal consent decrees, which provided federal oversight over police department's excessive use of force, especially against communities of color.
Plan to Collect DNA from All Migrants
Meanwhile, the U.S. Justice Department has also announced that it plans to start collecting DNA samples from hundreds of thousands of migrants that cross the border – including those seeking asylum – in order to create a large database that it claims will be used to fight crime. The plan is to reportedly send this information to an FBI database known as the Combined DNA Index System, which contains information for 14 million people who have been convicted of a crime and an additional four million who have simply been arrested. According to the Justice Department, more than 25,000 migrants were charged with felony illegal re-entry and 80,000 with misdemeanor improper entry last year alone, warranting the need to track migrants and past crimes.
However, many civil rights and immigrant advocates are concerned about this announcement, and have drawn parallels between the two proposals, indicating that both simply provide additional ways to track down the families of incoming immigrants, demonize them, and have them deported under the guise that it is being done to make the country safer. The DNA will also of course be taken from these people against their will, and implicates a number of privacy concerns.
If You or A Loved One Faces Criminal Prosecution, Contact Our Defense Attorneys
If you are being prosecuted for a crime as a result of abuse or illegal police conduct that violates protections provided by your civil rights, you need to speak with a criminal defense and civil rights attorney immediately. Contact our New York criminal defense attorneys at the office of Phillip J. Murphy today to find out more about our services.
Resource:
wwno.org/post/justice-department-announces-plan-collect-dna-migrants-crossing-border
theepochtimes.com/new-federal-crackdown-on-violent-crime-to-come-soon-trump-tells-chiefs-of-police_3129967.html
https://www.phillipmurphylawyer.com/new-jersey-officials-question-jailing-immigrants-for-ice/