Are New Jersey Towns Banning Marijuana One-By-One?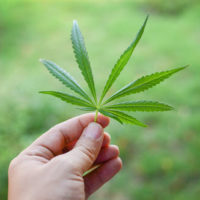 Even as the state of New Jersey's new governor and legislators take steps to try and improve how effective the state's medical marijuana program is in reaching people who need it, some New Jersey towns are enacting bans and making the substance illegal within their own borders.
During the week of February 28th, the Wall Township announced that it will soon vote on an ordinance banning any business selling marijuana or marijuana-related paraphernalia, potentially joining Berkeley, Lavalle, Middletown, Oceanport, Point Pleasant Beach, Seaside Heights, Toms River, and West Long Branch, all of which have discussed enacting anti-weed measures. Wall's ordinance would also ban marijuana farming and manufacturing within the town.
Concerns Leading To Some Local Bans
Reasons behind the move towards a ban have included citing to the federal ban and concerns over difficulty controlling using marijuana and driving, which some have cited as a public safety concern alongside drinking and driving.
Others—and the Governor—Meanwhile Move Towards Legalization
At the same time, cities such as Asbury Park and Jersey City have gone in the opposite direction, indicating that they support the legalization of marijuana and they would welcome a dispensary within their city limits. Some also predict that Gov. Murphy will sign a (statewide) legalization bill by June 30th.
Advocates of marijuana legalization have in part cited social justice concerns as their reasoning behind making the substance legal, pointing to study after study which demonstrate that the ban disproportionately (and negatively) affects black people, who are much more likely to be arrested and go to prison in association with marijuana possession and use.
Widespread Support & Tax Revenue
According to one poll, 42 percent of New Jerseyans support legalizing marijuana, while 26 percent supports decriminalizing it. Meanwhile, 64 percent of Americans in general support legalizing the drug. It is estimated that legalizing the substance in New Jersey alone could lead to $300 million in tax revenue and save $100 million in law enforcement costs; however, any towns that enact bans would not receive any of the tax revenue associated with the state legalizing the substance.
Meanwhile, You Could Still Be Charged…
It is important to remember that, unless you legally participate in New Jersey's medical marijuana program, it is still entirely possible for you to be charged with possession of marijuana, possession with intent to distribute, possession of marijuana paraphernalia, growing marijuana, or a school zone offense. Many of the clients we represent who have been charged with marijuana-related crimes are charged after being pulled over or otherwise stopped by a police officer in their cars; stops which may or may not have been legal. 
New Jersey Drug Defense Lawyer
If you or a loved one is facing criminal repercussions connected with possession or use of marijuana, contact New Jersey drug defense attorney Phillip J. Murphy today for a free consultation. Don't let a conviction over a substance that may soon be legal to use ruin your record and the rest of your life.
Resource:
https://www.app.com/story/news/local/public-safety/2018/02/28/new-jersey-marijuana-legalization-wall-township-weed-dispensary-farm/381317002/