As Criminal Justice Reforms Make Headway In New York Starting January 1, Some Push Back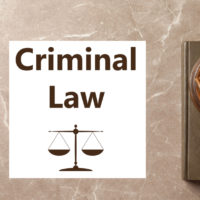 On January 1, critical criminal justice reforms here in New York went into effect and already changed a number of practices that affect criminal defendants every day. Most notably, prosecutors can no longer wait until the morning of jury selection to hand over evidence to the defense but must, instead, turn everything over within 15 days of their arrest. Prosecutors are also reportedly turning materials over to the defense that they've never had to before: Specifically, video footage that covers body cameras, booking cameras, and any other footage taken of defendants taken while they are in custody.
The other major change involves bail: Those who have been accused but not convicted of minor crimes can no longer be held in jail simply because they cannot make bail. With exceptions for certain types of crimes, judges cannot set bail for those charged with nonviolent felonies and most misdemeanors. This will lead to a dramatic drop in the number of people held pretrial at New York county holding centers. These changes are long overdue, and will help New York move towards fairer criminal justice practices, especially when it comes to certain communities being more frequently policed.
Push Back: Claims That New York Is Now in Danger
Meanwhile, some are planning to push for a number of changes to be made to the new bail and discovery rules, including:
Making A level drug felonies and all burglary charges eligible for bail
Building in more time for prosecutors to turn over information to the defense
Increasing means of withholding crucial information regarding informants and witnesses (although it is important to note that a judge can still ensure that this information is withheld)
In fact, according to some reports, a number of interests have waged a war against the reforms, warning the public that New York is out to 'arm criminals' by engaging in bail reform. However, if you look at states like New Jersey, which went further than New York in eliminating cash bail for a number of offenses in 2017, you see that bail reform has actually had the opposite effect and made these states safer. Actual studies also found that the rates of new criminal activity were relatively the same regarding those released pretrial and those held to the old cash bail system.
Contact A Defense Attorney Who Thoroughly Understands the New Reforms
If you are charged with a crime in New York, it is crucial that you work with a criminal defense attorney who thoroughly understands the new criminal justice reform laws so that your rights are protected. Contact a New York criminal defense attorney at the office of Phillip J. Murphy today to set up a free, confidential consultation and find out more.
Resource:
slate.com/news-and-politics/2020/01/new-york-bail-reform.html
https://www.phillipmurphylawyer.com/trials-for-criminal-defendants-in-new-york-are-about-to-completely-transform-due-to-criminal-justice-reforms/