Trials for Criminal Defendants In New York Are About to Completely Transform Due to Criminal Justice Reforms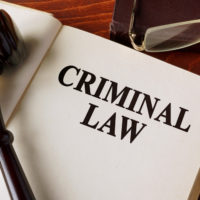 An important criminal justice reform law that mandates a 15- to 30-day window for prosecutors and defense attorneys to exchange materials before arraignment (as well as a number of other changes to information that defendants have access to before trial) goes into effect in January 2020, and has prosecutors ("DAs") claiming that Gov. Cuomo and the state of New York is not setting aside enough funding for the law to be properly implemented, leaving the burden to be picked up by county budgets and potentially affecting crime victims. Specifically, some have estimated that it could cost state law enforcement agencies approximately $100 million to implement. However, the state's Division of Budget has pointed out that there has already been $200 million allocated to county governments specifically for this purpose and, in addition, counties are projected to save "hundreds of millions of dollars" due to the declining inmate populations.
Regardless of the funding specifics, these reforms are expected to have a significant effect on fairness towards criminal defendants in our justice system. Below, we provide an overview of their most important aspects:
Expanding Discovery to Provide Justice for Defendants
Defendant's attorneys will no longer need to file a motion for discovery or demands – it will now be automatic
There will now be a presumption of openness in that DAs must disclose everything they have relating to the subject matter of the case
Where an offer requires a plea to a crime, there is a right to full discovery before withdrawal of the offer
Discovery must occur no later than 15 days after arraignment (and this can only be extended for up to 30 calendar days if discoverable materials are "exceptionally voluminous" or not in the DAs possession in spite of "diligent, good faith efforts")
DAs must disclose defendant's statements to law enforcement no later than 48 hours before they are scheduled to testify before a grand jury where client is arraigned on a felony complaint
DAs must file a "certificate of compliance" affirming that they have turned over all known information, as well as list disclosed items
DAs must disclose any of defendant's "prior bad acts" that will be offered no later than 15 calendar days before trial
What Must Be Turned Over
The information that must be turned over to the defendant includes the following:
Defendant and co-defendants' statements to any public servants engaged in law enforcement activities
Grand jury transcripts of anyone who testified, as well as names and contact information for them
Any and all written and/or recorded statements from individuals the DA knows have information relevant to the charges and/or potential defense
Expert opinion evidence and reports of scientific tests/examinations
All electronic recordings
All photos and drawings
All favorable evidence and information known to DAs and law enforcement
A list of all potentially suppressible tangible objects recovered from the defendant or co-defendant and all tangible property
Search warrants
Complete records of judgements and convictions for all DA witnesses and defendants
Electronically-stored information
Contact Us to Find Out More
To find out more about your rights as a criminal defendant here in New York, contact our experienced New York criminal defense attorneys at the office of Phillip J. Murphy today.
Resource:
nypost.com/2019/11/06/cuomo-says-no-new-funding-for-criminal-justice-reforms/
https://www.phillipmurphylawyer.com/new-yorks-raise-the-age-law-has-transformed-how-juvenile-crimes-are-treated-especially-in-brooklyn/