New York's Raise the Age Law Has Transformed How Juvenile Crimes Are Treated, Especially in Brooklyn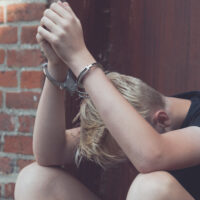 According to statistics recently compiled and published by the state of New York, the state's 2018 "Raise the Age" law that moves a number of 16-year-old juveniles accused of crimes out of Criminal Court has been done more successfully in Brooklyn than anywhere else in the city. The law was designed to end the unjust practice of treating adolescents in the state as adults. As a result, to date, a significant number of 16-year-olds have been transferred out of Criminal Court and into Family Court – or into the new youth section of Criminal Court – a majority of the time in Brooklyn.
The law was passed with the understanding that Family Court is better suited to provide programs to help rehabilitate young offenders and helps ensure that they will not be held back by a criminal record. It first went into effect in New York on October 1, 2018 for 16-year-olds and, starting in October 2019, the law will also apply to 17-year-olds.
What The Law Specifically Requires
Specifically, the law mandates that:
Parents be notified when 16-year-olds have been arrested;
Parental involvement occurs when a 16-year-old is being questioned, in an "age-appropriate setting," for "limited, developmentally-appropriate periods of time";
Any 16-year-olds charged with a misdemeanor have their cases heard in Family Court instead of Criminal Court and those cases be adjusted–i.e. resolved without the need to file an official case;
Any 16-year-olds charged with a misdemeanor in Family Court will not end up with a permanent criminal record;
Any 16-year-olds charged with a felony have their case first heard in the Youth Part of the Criminal Court, whereby most will transfer to Family Court, and where they will follow similar rules to misdemeanors regarding the youth having no permanent criminal record (unless there are "extraordinary circumstances");
16-year-olds charged with certain crimes, such as causing significant injury, displaying a deadly weapon, or engaging in illegal sexual conduct, where the prosecutor does not consent to have them removed to Family Court, will remain in the Youth Part of Criminal Court;
All cases in Youth Part of the Criminal Court be heard by a judge trained in adolescent development; and
16-year-olds arrested for offenses after the law goes into effect will not be placed in adult jails, and this also automatically applies to 17-year-olds in New York City.
Contact Our New York Juvenile Defense Attorneys
If you or a loved one is facing charges for a juvenile crime or has any questions about New York's Raise the Age law, contact our experienced New York criminal defense attorneys at the office of Phillip J. Murphy today to find out how we can help ensure that they receive a fair hearing and do not end with unjust charges.
Resource:
brooklyneagle.com/articles/2019/09/13/brooklyn-leads-city-in-transferring-youth-offenders-out-of-criminal-court/
https://www.phillipmurphylawyer.com/lawsuit-challenges-holding-juveniles-in-adult-facilities/