As New Jersey Gets Close To Legalizing Marijuana, Let's Look At What Expungement Involves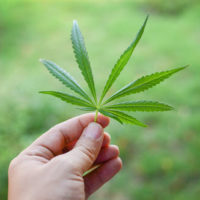 We've discussed the potential legalization of marijuana in New Jersey before, and the state may, at last, be very close to legalizing it, however, the governor has also promised to expunge previous marijuana-related convictions.
Still, that process may be easier said than done; as New Jersey's expungement process is incredibly complex. There is no question that, without the assistance of an experienced attorney, those seeking it will hit wall after wall because New Jersey may in fact have "the most burdensome expungement requirements in the country."
This has left many concerned that, if and when marijuana is legalized in the state, unless legislators change the rules, the system might be overwhelmed and broken altogether if you add in yet more individuals seeking expungement.
The System Is Slow & "Designed For Failure"
As of now, prior to legalization of marijuana, the state receives close to 10,000 petitions every year for record expungement and only a small percentage are successful in having their records expunged (to be clear, the state does not keep track of how many, total). In addition, according to the statistics, these individuals are waiting around seven years, on average, to get their records cleared.
Here is a rough list of the process that is involved for record expungement in New Jersey:
Applicant requests a criminal history from the state police which includes submitting their fingerprints;
Applicant completes petition (and should hire any attorney, as their petition will be denied if a single mistake is made);
Applicant (and attorney) files the petition in the Superior Court of the county where they were convicted. Petition must include a full history of any and all crimes committed and not just the one(s) relevant to this particular expungement;
The courts sets a hearing date;
Before hearing date, applicant must provide notice of petition to the local police and state attorney general, including copies of relevant criminal history; and
If the judge grants the expungement, applicant must notify a number of agencies of the expungement.
Where to Go From Here
The number of people in New Jersey who would legally be eligible to have their records expunged for marijuana-related crimes once it is legalized is around one million. This could send the existing system into complete chaos.
In order to prevent this, when marijuana is legalized, a kind of automatic expungement process for those convicted of marijuana-related crimes would also need to be put in place. For example, in other states, some new laws passed with the legalization of marijuana simply require the state Department of Justice to notify district attorneys in each county of who is eligible for expungement and the district attorneys then have one year to challenge them before they are automatic.
Contact Our New Jersey Drug Crime Defense Attorneys to Find Out More
New Jersey still arrests more people for marijuana crimes than almost any other state, which means that, if you are arrested or charged with a marijuana-related crime, you will face serious consequences and difficulties even if those crimes can one day be expunged from your record. Contact our experienced New Jersey drug crime defense attorneys at the office of Phillip J. Murphy today to find out how we can help.
nj.com/marijuana/2018/04/new_jersey_arrests_more_people_for_marijuana_than.html
nj.com/marijuana/2019/02/njs-governor-promised-to-clear-weed-convictions-heres-just-how-hard-that-will-be.html
lehighvalleylive.com/news/2019/02/at-last-nj-close-to-legalizing-weed-as-murphy-and-top-democrats-have-a-deal.html
https://www.phillipmurphylawyer.com/hearings-scheduled-to-legalize-recreational-marijuana-in-new-jersey/