Biden's Effort to Combat Domestic Extremism: How Does it Affect New Yorkers?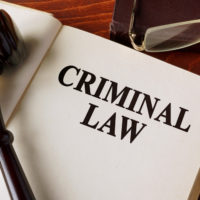 We live in an era where America's leaders are more concerned about domestic terrorism than ever before. We have witnessed a stunning amount of violence and vandalism over the past few years from political extremists, and now it seems as though the Biden administration is trying to address this issue with a new domestic terrorism bill. But what does this bill mean for average New Yorkers? Should you change your behavior and avoid certain political affiliations in order to avoid criminal charges?
If you are facing accusations of domestic terrorism, "extremism," white supremacism, or anything along those lines, it's probably a good idea to enlist the help of a qualified, experienced criminal defense attorney in New York. These legal professionals can help you fight for your rights in an efficient manner. As you'll see, the domestic terrorism bill has raised significant questions about our constitutional rights and freedoms. A skilled criminal defense attorney can make sure these rights are not violated.
What is The New Domestic Terrorism Bill? 
Many people have compared the Domestic Terrorism Prevention Act (DTPA) to the PATRIOT Act. The PATRIOT Act was of course introduced after the September 11th attacks, and it gave the US government new freedoms and powers to tackle terrorism. Among other things, the PATRIOT Act allowed the government to spy on its own citizens under certain circumstances.
The DPTPA is seen as similar to the PATRIOT Act because it also provides the US government with new freedoms, resources, and abilities to tackle instances of terrorism within its own population. The DPTPA essentially redefines terrorism and classifies so-called white supremacist groups as terrorists. However, this definition can easily be expanded to virtually anyone who displays or voices political opinions that are labeled as "extreme."
The Definition of Terrorism in New York
The state of New York defines terrorism in clear terms. Terrorists are people who "intimidate or coerce a civilian population, influence the policy of a unit of government by intimidation or coercion, or affect the conduct of a unit of government by murder, assassination or kidnapping, he or she commits a specified offense." This is a felony offense.
Many have argued that there is no need for additional domestic terrorism laws, as we could simply enforce our existing laws that are more than adequate for dealing with instances of domestic terrorism.
How Do We Define Terrorists?
One of the biggest challenges when enforcing terrorism laws is coming to an agreement on the definition of terrorism itself. When is violence an act of political protest, and when is it an act of terrorism? Since the new domestic terrorism bill seems to specifically target white supremacists, it's important to figure out the actual definition of a white supremacist.
Do far-right, nationalist individuals truly fall into the same category as the KKK and Neo-Nazis? Surprisingly, some political commentators have suggested that libertarians also fall into this same general category. The issue is clear: With such an open-ended definition of terrorism, virtually anyone could be accused of this crime in the future.
Enlist the Help of a Qualified Attorney Today
If you need legal assistance, reach out to New York criminal defense attorney Phillip J. Murphy. With a wealth of experience in a wide range of different criminal cases, Phillip J. Murphy has the skills and resources to help you fight for your rights in an effective manner. Reach out today, book a consultation, and learn more about how we can help you during these difficult, uncertain times.
Resource:
rand.org/blog/2021/02/five-reasons-to-be-wary-of-a-new-domestic-terrorism.html
https://www.phillipmurphylawyer.com/what-is-the-penalty-for-forgery-in-new-york/