"Blame My Brain": Criminal Defendant's Trial Involving Genetic Mutation to Explain Crime Could Set Groundbreaking Precedent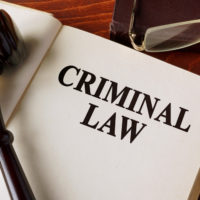 A criminal case currently in front of the New Mexico Supreme Court could accelerate an important trend in the criminal justice system of using behavioral genetics and other neuroscience to try to explain why people break the law and raise questions as to the severity of their punishment. The defendant– Anthony Blas Yepez—is on trial for beating someone to death in a fit of rage, but suffers from a rare genetic abnormality that he now argues leads him to lose control of himself.
The History Of The Genetic Mutation Argument
The topic of a genetic deficiency regulating aggressive behavior in men—i.e. the concept of genetic mutations having an impact on criminal behavior—was first documented in 1993 and successfully used in 2009 to convince a jury to downgrade the death penalty to a less severe punishment. According to researchers, there are a number of versions of mutations linked to an increased risk of criminal convictions when coupled with a defendant also suffering from being abused as children.
In addition, in some of these cases, genetic testing companies that do routine online genetic tests can even test for these deficiencies. Although these consumer tests won't necessarily hold up in court, they provide a doorway for geneticists to perform more comprehensive tests in more formal criminal defense proceedings.
Science-Based Defense Arguments Explaining Behavior Working 20 Percent Of The Time & A Current Trial
According to one recent study, while the use of brain scans, genetic sequencing, and psychological exams has been used in a number of trials to determine whether the defendant is capable of premeditated murder and/or competent to stand trial, about 20 percent of the time, this research is winning defendants a new hearing or reversal of their previous sentence.
The New Mexico Supreme Court will now hear an appeal involving this very issue in the trial of Anthony Blas Yepez, and will decide whether the lower court should have allowed genetic evidence of his predisposition to come in in the process of a jury determining his fate. The hope is that the state Supreme Court will grant him a new trial; this time allowing in the genetic evidence to help explain his behavior behind the murder he has been convicted of. However, the case is also expected to have larger implications for courts around the country and in setting precedent for how neuroscience is ultimately complicating the determination of whether someone intended to cut a crime.
There is no question that the implications could be huge: Just between 2005 and 2015, close to 3,000 judicial decisions involved defendants citing neuroscience in their defenses in trials. As previously mentioned, in about 20 percent of these cases, use of this argument in the defense led to a favorable outcome; with those outcomes usually involving awarding a defendant a new hearing to consider whether the prior ruling should be reversed or whether to include the evidence in a new trial.
Skepticism: Is This Possible & Could It Be Used Against Defendants?
Still, some scientists disagree with the use of neuroscience in the courtroom; stating that, while it can help understand predispositions, it cannot indicate what someone was feeling or thinking at the time of committing a crime. Some maintain that, while genes are one part of determining behavior, it is difficult to show a direct cause-and-effect relationship involving specific conditions, in particular.
Some also caution that prosecutors could flip the tables and try to use the scientific evidence against defendants; arguing that someone should be punished more harshly because the science indicates that they are a danger to society.
Contact Our New York & New Jersey Criminal Defense Attorneys to Find Out More
If you have been accused of a criminal offense, contact our New York criminal defense attorneys at the office of Phillip J. Murphy to find out how we can use our experience to help ensure that your rights are protected and you obtain a fair trial.
nbcnews.com/news/us-news/blame-my-brain-killer-s-bold-defense-gets-court-hearing-n998676
https://www.phillipmurphylawyer.com/new-york-judge-closes-weinstein-hearing-to-media-public-citing-concerns-over-defendants-right-to-a-fair-trial/