Brooklyn Moves to Protect Foreign-Born Citizens Accused Of Petty Crimes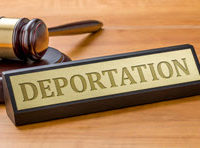 One by one, various cities are resisting the deportation and/or detention of immigrants charged with certain misdemeanors or nonviolent crimes. For example, just this week, the Brooklyn district attorney's office promised to seek equal and fair justice for the borough's vulnerable foreign-born residents.
The federal Justice department recently threatened to cut off federal funding to police departments in these sanctuary cities all over the country; specifically targeting New York City, even though violent crime is at its lowest level in decades here.
Achieving "Immigration-Neutral Dispositions"
Specifically, the policy calls for local prosecutors to notify defense attorneys concerning the potential immigration consequences of various defendants' cases and to do what they can to achieve an "immigration-neutral disposition," i.e. one that ensures that the Brooklyn district attorney's office is committed to equal and fair justice for everyone in the city, including the immigrant population. The policy reportedly seeks to do this by ordering prosecutors to seek guilty pleas where possible so as to avoid invoking federal laws that could lead to detention, deportation, and/or difficulties in obtaining citizenship. In furtherance of this goal, the office plans to hire immigration lawyers in order to train prosecutors and serve as consultants on cases.
Dire Circumstances for Immigrants
Immigration issues have their own legal code, which often means that immigrants prosecuted for relatively minor crimes (such as petty theft or possession of marijuana) can face far more serious consequences than other citizens. Thus, for example, even though New York State law declares those to be misdemeanors, they can still be the trigger for deporting those accused under the separate federal immigration laws. In fact, they can even be stopping block for legal citizens in terms of eventually obtaining full citizenship. For example, someone who has been in the states for 40 years and who has plead guilty to a misdemeanor previously could have difficulty getting back into the United States if they leave on vacation 10 years later.

Do Not Enter a Guilty Plea without Retaining Counsel
It is crucial that anyone detained for a nonviolent crime work with a criminal defense attorney in order to ensure that not only are they avoiding the potential for deportation or detention with respect to immigration, but in order to ensure that their rights are protected throughout. The district attorney's office has indicated that they are simply placing a preference on guilty pleas that both ensure public safety and avoid immigration consequences, but, as we have previously discussed, there can be justice issues associated with how and why prosecutors seek guilty pleas in general.
If you've Been Arrested for A Crime, Contact Us Immediately For Counsel
If you've been suspected of or arrested for committing a crime, it is crucial that you speak with an experienced criminal defense attorney before you enter into any guilty pleas or discuss the circumstances of your case with law enforcement or any prosecutors. At the office of Phillip J. Murphy, we have been representing those accused of crimes for over 25 years here in New York—contact us today for a free consultation.
Resource:
nytimes.com/2017/04/24/nyregion/brooklyn-immigrants-deportation-crime.html?mabReward=A3&recp=0