New Publication Highlights Why the War on Drugs Needs Serious Reform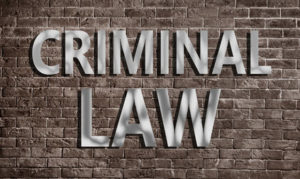 A new book released by a social scientist and professor of Criminology at the University of California at Irvine—Hard Bargains: The Coercive Power of Drug Laws in Federal Court—exposes just how many prosecutors have used federal drugs laws to wage a warfare against minorities—and highlights just how badly the U.S. needs to implement serious reform when it comes to the war on drugs.
Specifically, the author—Mona Lynch—makes the argument that many of the drug cases handled punitively could be handled in state courts in a much more effective (and less punitive) way. And once the legal infrastructure for the war on drugs was put in place in the 1980s, it effectively opened up the door to giving prosecutors almost unchecked amounts of power, allowing for more and more cases to flood in. Once these institutions grew, it became close to impossible to shrink them. The book also asserts that a lot of the public health research out there indicates that the drug problem would be better addressed by moving many of the cases out of the criminal courts.
Sending Many to Prison Based on One Person's Word
Lynch discusses the phenomenon of "historical weight," used as evidence for the actual charge. Under conspiracy law in the federal courts, no drugs need to have been seized or even seen in order to obtain a conviction; rather, simply having an informant's testimony can establish the "weight" to prove the indictment. In other words, people go to prison for 10 years just based on the word of one person. This leads to 97 percent of all drug convictions being settled with guilty pleas.
Prosecutors use the weight of that threat to make the potential sentence worse as part of the guilty plea, and informants rarely actually end up testifying in court. What has resulted is a serious injustice problem in America.
Furthermore, the author describes how U.S. attorneys work with local police to set people up regularly, with the targets being primarily African Americans and Latinos from very specific neighborhoods, who are rounded up specifically for federal court.
Much-Needed Reform
Of late, the Obama administration—specifically, former Attorney General Eric Holder—worked hard to open up a conversation on the issue and started granting clemency to those given especially long drug sentences. The only hope of continuing this lies with Congress and at the state level.
If you've Been Arrested for A Drug Crime, Contact Us Immediately
If you've been suspected of or arrested for committing a crime, it is critical that you contact an experienced criminal defense attorney before you speak with law enforcement. Many defendants in the criminal justice system get taken advantage of because they aren't aware of their rights, and up taking guilty pleas without the assistance of an attorney.If you have questions, contact Phillip J. Murphy, Attorney at Law, right away. We serve clients throughout New York and New Jersey.
Resource:
thecrimereport.org/2016/11/16/targeted-injustice-why-prosecuting-the-war-on-drugs-needs-serious-reform/