Challenging Protest-Related (Unlawful Assembly) Charges In New York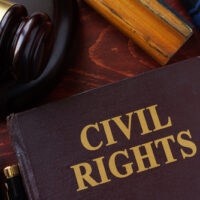 There have been widespread protests against police brutality throughout New York during the summer months, with both local and national law enforcement responding and not only at times relying on questionable enforcement methods, but arresting protesters for questionable charges, including unlawful assembly. Police officers in these circumstances often fail to distinguish between violent elements of a crowd and those peacefully demonstrating, resulting in nonviolent, peaceful protesters being arrested for misdemeanors; in addition to the police dispersing crowds–sometimes forcefully–even if the crowds are nonviolent.
While the US Supreme Court has failed to outright protect the peoples' right to peaceably assemble, it is important to note that this is still a fundamental right provided under the First Amendment, just like freedom of speech and religion. Yet, you see explicit laws placing restrictions – or outright bars – on the right to peaceably assemble, including here in New York, raising a number of questions when it comes to individual decisions and policies that involve arresting those that are simply exercising their right to protest.
Unlawful Assembly Under New York Law
Under New York law, a person is guilty of unlawful assembly when they assemble with four or more people for the purpose of "engaging or preparing to engage… in tumultuous and violent conduct likely to cause public alarm or… remains there with intent to advance that purpose"; a crime classified as a class B misdemeanor. By its sheer definition, it appears that the state has criminalized a constitutionally-protected activity, which is the right of the people peaceably to assemble precisely to make a statement that could cause public alarm. Unlike other statutes, which require that an activity only be considered unlawful if a group is violent or poses a threat of imminent violence, New York does not require the element of violence, which raises serious questions as to whether the law is actually constitutional under the First Amendment.  In addition, New York's permitting guide – which provides information on how to obtain a permit in order to organize a protest – is 176 pages long; what many would consider to be an onerous burden on the right to assemble and the ultimate reflection of purposely complicating time, place and manner restrictions. What this translates to is a lack of an automatic right to gather in public streets.
If You Have Been Charged with Unlawful Assembly and/or Disorderly Conduct, Contact New York Criminal Defense & Civil Rights Lawyer Phillip J. Murphy
Decisions to arrest and charge peaceful protesters have successfully been challenged in court. It is not up to law enforcement to decide the scope of what behavior is constitutionally permitted.
If you have been charged with disorderly conduct or unlawful assembly after exercising your constitutional right to protest, contact experienced New York criminal defense attorney Phillip J. Murphy for a free consultation to find out how we can help.
Resource:
https://www1.nyc.gov/assets/cecm/downloads/pdf/NYC_CECM_Comprehensive_Event_Permitting_Guide_2018%20FINAL.pdf
https://www.theatlantic.com/ideas/archive/2020/08/the-whole-concept-of-unlawful-assembly-is-a-mess/615079/
https://www.phillipmurphylawyer.com/federal-authorities-invade-us-cities-arrest-peaceful-protesters-without-probable-cause-or-warrants/