Changes to New York's Criminal Justice Reform, Part I: Discovery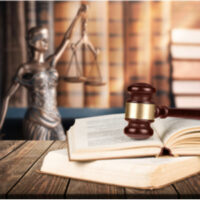 Prosecutors in the Manhattan US Attorney's Office recently came under fire by one US District Judge due to allegations that they had violated New York state discovery laws in purposely withholding evidence favorable to the defense. The case involved criminal defendant Ali Sadr Hashemi Nejad, who was accused of conspiracy to violate US sanctions against Iran, bank fraud, and money laundering after allegedly moving money for his business through the US financial system. As a result of the disarray that the case fell into due to withholding vital information, including that which cast doubt on whether Sadr knew that he was violating Iranian sanction laws, prosecutors not only moved to drop the case after the conviction (a rare occurrence), but the judge also ordered them to produce a list of material they withheld, as well as who was responsible for doing so and potential sanctions that should be imposed as a result.
There is no question that state discovery laws are taken seriously by judges and make significant differences in criminal defense trials. While New York implemented historic criminal justice reform in its discovery laws in 2019, a wave of backlash resulted from certain special interest groups, including some prosecutors and law enforcement, leading the New York legislature to recently enact sweeping reforms once again, this time during a pandemic when citizens were distracted. These changes are already affecting discovery and trial after going into effect on May 3, as we discuss below.
Time for Prosecutors to Fulfill Initial Discovery Obligations & Extensions
While prosecutors had 15 days from a defendant's arraignment to provide discovery, under the new amendment, they now have 20 calendar days if the defendant is in custody and 35 calendar days if they are not in custody to fulfill their initial discovery obligations. The changes also clarify the circumstances under which prosecutors can receive an automatic extension of 30 days without needing to file a motion due to discoverable materials being "exceptionally voluminous" by providing examples of what this could include, such as footage from body worn, dashboard, and/or surveillance cameras, and allows prosecutors to tack on an additional 30 days to this extension by filing a motion.
Prosecutors Being Allowed to Withhold Certain Types of Information Without Having to Obtain Protective Orders
While prosecutors can already withhold certain types of information without first having to obtain a protective order, such as the identity of a confidential informant, the new amendment also allows them to withhold the identity of 911 callers, victims and witnesses when certain types of crimes are involved, such as when the defendant has substantial affiliations with a "criminal enterprise" (as defined by the Enterprise Corruption Act), as well as sex offenses and sex trafficking cases. However, the defense must be notified that this information is being withheld, and it has the right to move for it to be disclosed. This includes a transcript of the 911 recording, as well any and all statements of potential witnesses, therefore, if the prosecution intends to call the 911 caller as a witness, their name and contact information must be disclosed no later than 15 days before trial, and arguments can be made that certain statements in general must be turned over, with any information revealing identity redacted.
Waiving Discovery
The amendment also clarifies that, in order for a criminal defendant to waive discovery, a court must first ensure that the defendant understands their right, on the record. Waiver of discovery can also now be a condition of a new guilty plea, but defendants do not have to be advised of their right to waive it as a condition of a plea.
Conducting Hearings Remotely Without the Presence of Defendant & Lost or Destroyed Material
There are several issues that will prove especially important to criminal defendants, and one of these involves obtaining protective orders. As a result of the new amendment, prosecutors can now request that some hearings (such as those involving class A or violent felonies) be conducted via camera instead of in-person and without the defendant being present if the prosecutor establishes "good cause" (without defining what, exactly, this means). In addition, prosecutors can now file a certificate of compliance when discoverable material has been lost or destroyed if there have been "diligent," "good faith," and "reasonable" efforts to locate the material under the circumstances.
Contact The Very Best In New York Criminal Defense
As a result of these changes and the ability for prosecutors in general to be able to engage in misconduct and withhold crucial evidence that is key to proving a defendant's innocence, it is more important than ever that those who have been charged with crimes in New York obtain the assistance of experienced legal counsel. Phillip J. Murphy has more than 30 years of experience defending clients in New York of a variety of charges, including violent felonies. Contact a New York criminal defense attorney at our office for a free phone consultation today to find out more.
Resource:
npr.org/2020/07/06/887297768/federal-prosecutors-discussed-burying-evidence-in-troubled-new-york-case
https://www.phillipmurphylawyer.com/the-permanent-collateral-consequences-of-having-a-criminal-record-in-new-york/