Changes to New York's Criminal Justice Reform, Part II: Bail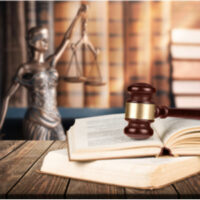 After enacting sweeping reforms when it comes to monetary bail in 2019, in response to backlash from some law enforcement and prosecutorial special interest groups, the New York legislature once again enacted sweeping reforms this year, resulting in changes to the bail statute that went into effect on July 2.  Below, we discuss some of the most significant changes and what effect they will have on defendants. Specifically, by making a number of new offenses bail-eligible, opening the door to judges establishing non-monetary conditions as conditional for release, and adjusting what is required of the court in terms of notifying defendants of their next scheduled appearance, the amendment makes some notable changes that will inevitably result in defendants spending more time in jail;  already a significant concern during COVID-19.
New Offenses or Actions That Are Bail-Eligible
The amendment adds the following offenses or actions that qualify as bail-eligible:
All A-1 felonies
All offenses under Article 125 of the Penal Law, which covers any crime that is "alleged to have caused the death of another person," including a number of non-violent offenses, such as leaving the scene of a crime without reporting it if it results in death
Any felony when the defendant "qualifies… as a persistent felony offender"
Certain financial crimes, such as Grand Larceny in the First Degree and some money laundering charges
Certain hate crimes, such as Arson and Assault in the Third Degree if committed in this context
Certain misdemeanors related to a defendant's failure to appear in court, such as Bail Jumping
Individuals who are charged with a felony offense while on release, subject to post release supervision, or on probation
All subsections of Sex Trafficking crimes
When an individual is charged with two sequential crimes that are either class A or felony misdemeanors that involve "harm to an identifiable person or property" and the prosecutor establishes probable cause that they committed "both the instant and underlying crimes." Neither the statute nor the amendment defines "harm" in this context, leaving it up to the courts to define its scope and whether it will be limited to physical or other harms as well, such as emotional
While the offense of Strangulation in the Second Degree was already bail-eligible, the amendment explicitly points out that it is bail-eligible if it is committed as a domestic violence crime
In addition, defendants charged with qualifying offenses that are felonies are subject to bail or remand and, even if an offense is not bail-eligible, and once that a defendant pleads to or is found guilty of an offense, the court can set bail before their sentencing date. The amendment also expands the number of offenses that allow for judges to set monetary bail, including Burglary in the Second Degree, which now becomes a qualifying offense when a defendant enters a "living area" of a "dwelling" without defining what constitutes "living area." However, the courts have already held that any burglaries committed in non-residential areas of buildings that are used in part for residential purposes should not be considered "dwellings."
Perhaps most importantly, courts now have the authority to set bail, establish non-monetary conditions for release, or outright release a defendant when they are convicted of a non-qualifying offense.
Additional Non-Monetary Conditions Judges Can Impose & Make Conditional for Release
The legislature also expanded the number of non-monetary conditions judges can impose as conditional to releasing defendants (Note that, while the following were provided as examples, the court also made it clear that judges are not limited to these examples), such as defendants:
Agreeing not to associate with any victims or other individuals connected to the crime
Attending mandatory treatment programs, such as drug counseling
Being removed to a hospital for emergency observation, care, and treatment for at least 72 hours if the court deems it necessary
Being required to make "diligent" efforts to find employment or enroll in an education program
Obeying an order of protection
However, the amendment also makes it clear that defendants are not responsible for the financial costs of imposing these conditions, such as electronic monitoring, and when electronic monitoring, specifically, has been authorized as a condition of release, counties and municipalities can contract with companies to supply the devices only if the government employees are the ones to interact with defendants to conduct the monitoring and not the company and their employees.
Notice & Failing to Appear in Court
Changes made by the amendment to notice requirements concerning future appearances are notable, and include the following:
Defendants now forfeit the requirement that the court notify them of any future court appearances electronically or by first class mail, phone call, or text message if they decline to provide whatever information is necessary to be notified
Failure for the court to provide notice of a scheduled court appearance does not constitute grounds authorizing a defendant to fail to appear
Finally, the amendment clarifies that while a Desk Appearance Ticket must be returnable no later than 20 days after it is issued, this can be extended to the "next scheduled [court] session" if it is not within 20 days of when it is issued.
If You Have Been Arrested In New York, Contact Our Criminal Defense Attorneys
New York criminal defense attorney Phillip J. Murphy is prepared to provide you with the very best in legal advice and representation in order to ensure that your rights are protected. If you or a loved one is facing charges, contact our office today to find out how we can help.
Resource:
phillipmurphylawyer.com/major-criminal-justice-reforms-passed-in-new-york-omnibus-bill/
https://www.phillipmurphylawyer.com/the-permanent-collateral-consequences-of-having-a-criminal-record-in-new-york/