Coronavirus-Related Charges in New Jersey Get More Serious, Revealing That Police May Be Abusing Discretion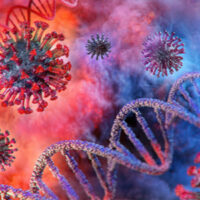 Police in New Jersey are still arresting people for holding gatherings that violate the state's order on social distancing during the pandemic. However, they are also now charging them with far more serious crimes: For example, in mid-April, after a party was held with children in the backyard of a New Jersey residence, six people were charged with child neglect (with a total of seven charged with violating emergency orders). Police and prosecutors are also charging owners and managers of businesses with various crimes if at least 50 people are found gathered outside of their properties.
Dozens Arrested in Recent Weeks
To get a sense of what law enforcement is doing with the discretionary opportunities that the virus and the governor's order have provided them with, below is a list of other recent arrests and charges brought here in New Jersey:
"False public alarm" charges in connection with allegedly lying about being infected with the virus during a Driving While Intoxicated arrest
Second-degree terroristic threats for allegedly spitting on officers while claiming to have the virus
"False public alarm" charges for allegedly contacting 911 and lying about having the virus in order to get school to close
"Maintaining a nuisance" for throwing a large wedding party, thereby violating the emergency order
Aggravated assault and resisting arrest after allegedly spitting on an officer while claiming to have the virus
"Throwing bodily fluid at" and "endangering" an officer after allegedly coughing on him and claiming to have the virus/hoping the officer got infected
"Disorderly conduct" for throwing a party with enough people to violate the emergency order prohibiting gatherings
Disorderly persons offense (alongside DWI and reckless driving charges) for drinking and driving (while being out, which violates the stay at home rules)
Terroristic threats, harassment, and obstruction for allegedly coughing on someone in a store on purpose and disobeying police
Defiant trespass and failure to disperse in connection with juveniles loitering outside of a building
Maintaining a nuisance in connection with a headmaster holding a meeting of students at his school
"Obstruction of the administration of law" for a business staying open even though it was not deemed "essential"
"Criminal mischief" for allegedly auto racing in a parking lot
"Hindering Apprehension or Prosecution Charges" for allegedly trying to avoid being charged in an auto accident by lying about having the virus
Are Police Ignoring Valid Exceptions to The Stay at Home Order? Contact Our Bergen County Criminal Defense Attorneys
There will inevitably be significant opportunities to challenge a number of these charges, as the governor's order contains exceptions to the requirement that residents must stay at home at all times, including people needing to engage in outdoor activities and visiting close friends or family, which are fairly broad descriptors that could arguably cover a number of activities, including, for example, taking a drive in one's car, temporarily stepping outside of one's apartment building, being in a car in a school parking lot, and more. In addition, the courts have already expressed a hesitation to extend crimes of terrorism to actions that are very clearly already covered by less drastic charges, such as assault, because that is not what Congress intended, and a number of defendants will be able to argue that their right to make certain statements with respect to the virus were protected under free speech.
If you have been charged with any offense in connection with the coronavirus, contact our New Jersey criminal defense attorneys at the office of Phillip J. Murphy today for a free, safe consultation to find out how we can help.
Resource:
nbcnews.com/news/us-news/7-people-charged-violating-coronavirus-orders-catered-party-new-jersey-n1184641
https://www.phillipmurphylawyer.com/new-jersey-affirms-prosecutors-rights-to-subpoena-certain-phone-calls-made-by-inmates/