New Jersey Affirms Prosecutors' Rights to Subpoena Certain Phone Calls Made by Inmates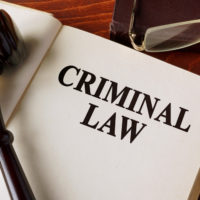 On April 1, the New Jersey Supreme Court affirmed the right of prosecutors to subpoena telephone conversations made by defendants held in New Jersey county facilities that have a policy of recording these calls as long as they do not include communications between inmates and their legal counsel or Internal Affairs. In the facilities where these inmates were held, they were reportedly informed that their calls were being recorded and they signed release forms acknowledging that they were aware of the recordings, where it was understood that inmates could only make unmonitored, unrecorded calls to their legal counsel or Internal Affairs.
However, the trial court still granted motions to suppress the calls, as there is a viable argument that the State violates the Fourth Amendment when it obtains access to an inmates' recorded telephone conversations without first obtaining a warrant. Arguably, requiring warrants in these circumstances is the only way to adequately protect the constitutional interests implicated in these calls.
The Appellate Division & NJ Supreme Court's Reasoning
Still, the Appellate Division reversed the trial court's decision, pointing out that the Federal Omnibus Crime Control and Safe Streets Act and New Jersey Wiretapping and Electronic Surveillance Control Act (NJWESCA) do not apply here in part because the Wiretapping Act mandates that parties provide notice of their intention to record communications in order for it to be legal, which was done. The Division ultimately held that, under these circumstances, recording inmate calls cannot be considered illegal interception and law enforcement agencies sharing information under the authority of a grand jury subpoena is not a violation. The Appellate Division also found that the inmates did not have any constitutionally-protected, reasonable expectation of privacy in this context; not only because they knew that they were being monitored; but also because the correctional facilities' interest in maintaining public safety and security outweighed the right to privacy asserted in the case.
On April 1, the New Jersey Supreme Court affirmed the Appellate Division's decision that prosecutors can subpoena recordings of telephone conversations made by inmates in county detention facilities.
If You Have Been Charged with A Crime, It Is Imperative That You Work with The Right Criminal Defense Attorney
If you have been arrested and/or charged, it is imperative that you speak with an experienced New Jersey criminal defense attorney before making any assumptions about what is and is not protected in terms of your civil rights and what could be used against you in trial.
As an attorney with over 30 years of experience, New York criminal defense attorney Phillip J. Murphy can provide you with the very best in legal advice and representation, and ensure that your rights are protected. Contact our office for assistance today.
Resource:
law.com/njlawjournal/2020/04/01/nj-supreme-court-affirms-prosecutors-right-to-subpoena-inmate-phone-recordings/
https://www.phillipmurphylawyer.com/january-2020-criminal-law-legislation-passed-in-new-jersey/