Could Legalized Recreational Cannabis Be New York State's Ticket to Economic Recovery from the COVID-19 Pandemic?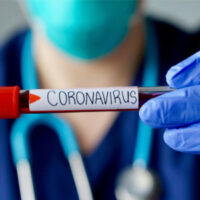 When you look at the history of cannabis policies, it becomes obvious that New York was miles ahead of the rest of the country for decades.  In some ways, it is surprising that New York has not legalized recreational cannabis use for adults at the state level, when eleven other states, including deep red Alaska, have already done so.  Statewide legal cannabis is probably coming sooner rather than later to New York.  In contrast to some landlocked states, the obstacle to a legal recreational marijuana industry is not a stronghold of legislators who claim that legalizing weed will make the young generation go Reefer Madness.  Instead, the trouble lies in working out the economic details related to forming a legalized cannabis industry.  Besides that, given that the COVID-19 pandemic shows no signs of subsiding, New York currently has bigger fish to fry.  In the meantime, you can still get criminal charges for marijuana offenses, and if you do, you should contact a Rockland County drug crimes defense lawyer.
Decriminalization Is Just the Beginning
Most New Yorkers, including Gov. Andrew Cuomo, agree that adults have the right to choose whether they use cannabis, whether by smoking it or consuming it in edibles.  Incarcerating people or otherwise keeping them in the criminal justice system just because of cannabis use is unfair to the individuals being prosecuted and to taxpayers.  Therefore, New York decriminalized possession of small quantities of cannabis in 2019.  Instead, there are only civil penalties, much like getting a ticket for a traffic violation.  The penalty for possession of up to 28 grams of cannabis is a $50 ticket, and for more than 28 grams but less than two ounces, it is $200.  Possession of larger quantities than that is still a misdemeanor or a felony, depending on the amount of cannabis.
Perhaps unsurprisingly, the green substance that is creating the biggest obstacle to legalization is not weed but money.  Efforts to set up a legal cannabis industry in New York have fallen apart in the legislature.  The dispute centers on how the state would use the tax revenues it would get from the legal sale of cannabis.  The COVID-19 pandemic threw plans for legalization into disarray, as it did plans for virtually everything else.  In early 2020, Gov. Cuomo announced his plans to legalize cannabis, but by March, New York was in the throes of the COVID-19 crisis, even before the rest of the country was.  Therefore, legalization did not make it into the state budget in April.  In October, Gov. Cuomo announced that he plans to legalize recreational cannabis use soon.  It is now clear that tax revenues from a legalized cannabis industry could help the state recover from the economic effects of the COVID-19 pandemic.
Let Us Help You Today
Getting convicted of illegal sale, cultivation, or even possession of marijuana in New York is still a real possibility.  Contact New City drug crimes attorney Phillip J. Murphy for a consultation.
Resource:
weedmaps.com/learn/laws-and-regulations/
marijuanamoment.net/new-york-will-legalize-marijuana-soon-to-aid-economic-recovery-from-covid-governor-cuomo-says/
https://www.phillipmurphylawyer.com/challenging-protest-related-unlawful-assembly-charges-in-new-york/