Crackdown On Drugged Driving In New Jersey & Prison Conditions Coming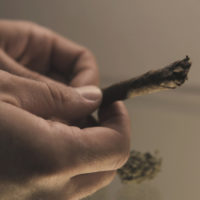 A number of important developments concerning criminal defense, justice, and penalties occurred in New Jersey this month (August), as we discuss in detail below:
Prison Reform Addressed In New Jersey This Month
On August 9, a number of governors and state attorneys met with President Trump in New Jersey to discuss prison reform at the federal and state levels. Specifically, the leaders discussed efforts to reduce criminal recidivism and broaden general criminal justice reform. Meanwhile, the House has passed a bill to make some of these changes; however, it has been stalled in the Senate, as U.S. leaders debate over lowering mandatory minimum sentencing for some felony nonviolent drug offenders. Any compromise would need to involve a mix of sentencing reductions that both parties could live with.
The United States contains only four percent of the world's population, but 25 percent of the world's prison inmates. The federal inmate population has reportedly grown from approximately 25,000 in 1980 to more than 200,000 by 2015, with the cost to taxpayers growing from less than $400 million to $7.5 billion.
Report on Drugged Driving In New Jersey Could Carry Consequences
Meanwhile, according to a new analysis from AAA Northeast, fatal crashes resulting from drugged driving has increased significantly in New Jersey over the past decade; specifically, crashes where the use of cannabinoids and narcotics were detected in fatally injured drivers. The results of the report arguably send a strong message to law enforcement in New Jersey; namely that, in order to prevent fatal crashes, the state may need to look towards increasing crackdown on and penalties for drugged driving.
According to reported statistics, almost 40 percent of fatally injured drivers in 2016 tested positive for drugs, most of which included cannabinoids and narcotics. This has increased from approximately 15 percent of the fatally injured drivers tested in 2007. This also represents the first time that more fatally injured drivers tested positive for drugs instead of alcohol. Just between 2006 and 2016, there were almost 800 fatally injured drugged drivers documented in New Jersey, with Middlesex and Monmouth Counties leading with the highest number of drugged driver deaths. The report posits that a number of factors can explain the increase, including states legalizing the use of marijuana and opioid use in general becoming more and more popular.
Contact the Right New Jersey Criminal Defense Attorney
Being convicted of a crime in New Jersey carries with it stiff penalties, as well as a number of consequences because of having a criminal record, and even potential civil liability if your criminal behavior ends up injuring or killing someone else. New Jersey criminal defense attorney Phillip J. Murphy has been representing clients accused of crimes in New Jersey for more than 25 years; contact our office today to find out more.
Resources:
clarionledger.com/story/news/politics/2018/08/09/gov-phil-bryant-meeting-trump-new-jersey-prison-reform/945972002/
nbcnewyork.com/news/local/AAA-Drugged-Driving-Has-Become-Increasingly-Deadly-in-New-Jersey–490464631.html