Criminal Justice Legislation Affecting Guilty Pleas & Wrongful Convictions Finally Passed In New York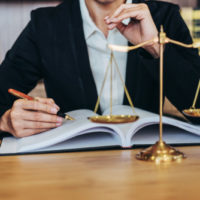 New York just passed a criminal justice reform package that many are calling "the most important development in the criminal justice system in the last 40 years." The law requires prosecutors to share evidence that they have collected against criminal defendants within 15 days of the defendant being arraigned. This is expected to significantly change the current "trial by ambush," setting, where New York prosecutors frequently deliver crucial evidence during very late stages of criminal proceedings; which often forces defendants to accept plea deals; all while being left in the dark. This has resulted in thousands of coerced please and wrongful conviction–every year–throughout the state.
A History of Prosecutorial & Police Misconduct
According to an expose that was published several years ago, in New York, a number of cases have been overturned by appellate courts simply due to prosecutorial misconduct. In addition, in some of those cases, law enforcement also purposely failed to turn over evidence that was favorable to the defense. For example, in one case, prosecutors were documented withholding a receipt exonerating someone who was convicted of murder; a receipt that demonstrated that he was out of state at the time of the murder. In another case, a witness was arrested, held, and threatened in an effort to get them to appear as a single eyewitness in a murder trial. As a result of this misconduct, a number of innocent defendants have served several decades in prison for crimes they did not commit.
What Must Be Turned Over Under New Law
Under the new law, prosecutors must turn over all forms of evidence and other material, including but not limited to:
electronic recordings;
crime scene photographs;
grand jury transcripts;
police reports;
lab reports;
expert opinions;
witness statements;
911 calls; and more.
If they fail to do so, the courts are empowered to issue sanctions against them. While a 1963 US Supreme Court decision already requires prosecutors to disclose exculpatory evidence, the new law expands that obligation and mandates that timelines be established for New York, specifically. In particular, prosecutors must turn over their entire file; regardless of whether they feel it contains exculpatory evidence or not. In order to withhold anything, the burden is on the prosecutor to make the case to the judge that turning over a piece of evidence would harm a prospective witness.
Contact Our New York Criminal Defense Attorneys Today
This is not the first time that New York has attempted to reform the overly restrictive discovery statutes. According to a number of criminal justice reform have kids, only time will tell if the new law will actually work.
If you live in New York and have been accused of a crime, do not let yourself become the victim of criminal injustice. Contact our experienced New City criminal defense attorneys at the office of Phillip J. Murphy today to find out how we can help.
propublica.org/article/criminal-justice-legislation-will-force-new-york-prosecutors-to-disclose-more-evidence-sooner
Resource:
propublica.org/series/out-of-orderh
https://www.phillipmurphylawyer.com/major-announcements-regarding-decriminalization-of-marijuana-in-new-jersey-new-york/