Cyber-Harassment Can Land You in State Prison, as Well as Costing You Your Job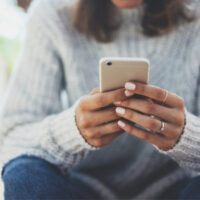 You know you are dealing with a member of the older generation when they attach the prefix "cyber" to words referring to activities that involve devices that connect to the Internet, but cyber-bullying, also known as cyber-harassment, is distinct from old-fashioned schoolyard bullying and is even more insidious.  In the old days, victims of bullying knew that they were safe once the school bus reached the stop nearest to their homes.  Now school bullies can taunt their classmates around the clock.  For many teens, the day begins with an alarm ringing on their phone, and before they even hit "snooze," they find new messages from classmates, continuing to tease and taunt them.  Likewise, it might be annoying to hear guys catcalling as you walk by, but receiving a relentless stream of increasingly creepy text messages from someone with whom you only recently exchanged contact information is much worse.  If you are facing criminal charges for cyber-harassment, contact a New Jersey criminal defense lawyer.
New Jersey Police Officer Faces Criminal Charges for Cyber-Harassment
Damien Broschart joined the Neptune City Police Department in 2015, when he was only 24 years old, but his law enforcement career could end before his 30th birthday if he is convicted of the criminal charges arising from an incident in early October.  Broschart conducted a traffic stop, which led to the arrest of an 18-year-old woman for traffic violations and drug charges.  He took her to the county jail, where her case was processed.  After that, Broschart drove her back to her car in his police cruiser.  After turning off his mobile video recorder and body camera, Broschart asked the woman for her cell phone number, and she gave it to him.
After Broschart dropped the woman off at her car, he sent her a series of text messages, which became increasingly sexually suggestive.  At one point, he proposed to meet her at her home after finishing his shift at work.  She refused and blocked his number, at which point he called her three times from the Neptune City Police Department, even leaving a voicemail.
Broschart is currently facing charges for cyber-harassment, for which he could receive a sentence of up to 18 months in state prison.  He has also been charged with Hindering Apprehension of Oneself, which carries a sentence of up to five years in prison.  Judges in New Jersey tend not to sentence people to jail or prison for a first conviction, so Broschart might get probation if convicted.  New Jersey law does, however, require public sector employees to resign from their jobs if they committed any crime except the most minor offenses, which would mean the end of Broschart's career with the Neptune City Police Department.
Contact Us Today for Help
New Jersey law takes the crime of cyber-harassment seriously, but every case is unique.  A New Jersey criminal defense lawyer can ensure the judge and jury do not treat you like a stalker if all you did was take a joke too far.  Contact Phillip J. Murphy for help today.
Resource:
usatodaysun.com/nj-cop-charged-with-harassment-after-sending-explicit-texts-to-woman-just-hours-after-her-arrest/
https://www.phillipmurphylawyer.com/changes-to-new-yorks-criminal-justice-reform-part-i-discovery/