Database Of Federal Civil Rights Lawsuits Against NYPD Officers Released To The Public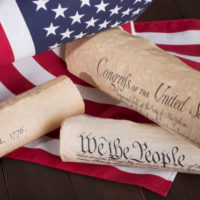 On March 6, a new database referred to as "CAPstat" documenting all federal civil rights lawsuits that have been filed in the Eastern or Southern Districts of New York against the New York City police (NYPD) was released to the public, providing a much-needed new tool to citizens and their attorneys to gather the evidence and fodder they need to bring a number of civil rights actions against the department. According to reports, the database currently contains more than 2,300 lawsuits filed just between 2015 and 2018 against almost 4,000 police officers, and is searchable by officer names (including any co-defendants listed in the lawsuits), settlement amounts, county, types of allegations, force detail, year, charges underlying the arrest, commands, payroll data, precincts, pleas/outcomes, disciplinary summaries, and more.
The Results Are Shocking
Indeed, the information contained in the database is nothing short of shocking: Simply clicking on "browse the database" in the "lawsuits against New York City police officers" section reveals pages and pages of thousands of cases filed and settled for close to $50,000,000, including but not limited to the following:
Yarbough, Antonio vs. City of New York, et. al.: six officers; settlement $13,000,000;
Connor v. City of New York et al.: four officers; settlement $7,950,000;
Sefolosha v. Giacona et al.: five officers; settlement $4,000,000; and the list goes on and on.
Violations Committed By NYPD Cited
The police behavior cited to in these cases, which you can also sort by, include but are not limited to the following:
False criminal charges;
Criminal mischief;
Abuse of authority and process;
Bias-biased profiling (including racial);
Coercion;
Conspiracy;
Cruel and unusual punishment;
Excessive force;
Fabrication of evidence;
False arrest/false imprisonment;
Racist/homophobic comments;
Retaliation for recording;
Stolen property; and many, many more disturbing findings of illegal actions committed by police officers.
According to reports, the annual bill of NYPD-related lawsuits and claims reached more than $300 million in 2017 alone, mostly related to high-profile false arrest and wrongful conviction-related lawsuits. At the same time, the NYPD's recent (and controversial) reinterpretation of the state's Civil Rights Law has led a number of experts to conclude that there is a concerning lack of transparency within the department. One of the reported purposes of the database is to help address this information gap, and it is the first of its kind to be publicly accessible in one place.
Contact Our New York Civil Rights & Criminal Defense Attorneys To Find Out More
If you have been the victim of a civil rights violation by an NYPD officer, contact our New York civil rights and criminal defense attorneys at the office of Phillip J. Murphy today to find out how we can help.
gothamist.com/2019/03/07/most_sued_cops_database.php
capstat.nyc/lawsuits/
https://www.phillipmurphylawyer.com/new-york-city-settles-infamous-kalief-browder-civil-rights-wrongful-death-case/