Decision Not to File Civil Rights Charges Against New York Police Officer Involved in Eric Garner's Death Sparks Outrage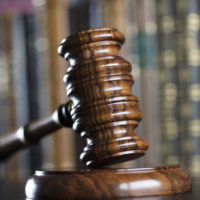 Public outcry emerged on July 16 after the Attorney General announced that federal civil rights and criminal charges will not be brought against the New York Police Department officer who caused Eric Garner's death in 2014 by placing him in a chokehold. Reportedly, Garner repeated the phrase "I can't breathe" 11 times during his arrest that day.
The case not only sparked national protests over police brutality, but also sharply divided federal officials. In addition, the Staten Island grand jury declined to indict the officer after a five-year long federal civil rights Investigation. Now, civil rights advocates are calling on the mayor of New York to fire the officer and hold the other officers involved in the arrest accountable.
Previous Attorney General Eric holder suggested that the evidence strongly supported bringing charges against the officer; regardless of how difficult it is to hold officers responsible for the death of those in their custody. In fact, the last time that the government actually brought civil rights charges against a New York officer was in 1998 in the choking death of another man.
Using A Banned Practice Was Not "Unreasonable"
Garner was originally targeted by officers that day for allegedly selling individual untaxed cigarettes on the street. According to federal prosecutors, they did not feel that they had enough evidence that the officer committed a crime; specifically, that he purposely chose to place Garner in a chokehold, which had been outlawed by the police department for more than two decades before. In fact, none of the officers involved have been charged or disciplined at this point.
According to the Justice Department, four factors are used in deciding whether to charge the officer, including whether:
Unreasonable force was used;
The law was willfully violated;
The officer acted in his official capacity; and
Garner was injured.
Was There Due Diligence?
Specifically, prosecutors reportedly did not think that they could prove the officer intentionally used unreasonable force, willfully. However, controversy remains associated with the decision due to the fact that it remains unclear as to whether the officer was ever interviewed, which would have helped establish his state of mind when he took action against Garner. Now it is up to the commissioner to decide whether the officer gets fired or otherwise punished after administrative judge who oversaw his disciplinary trial renders her verdict.
Contact Our New York Criminal Defense & Civil Rights Attorneys
If you have been charged with a crime in New York, or had your civil rights violated while being arrested there, contact our experienced New York criminal defense attorneys at the office of Phillip J. Murphy today for assistance.
Resource:
nbcnews.com/news/us-news/new-york-city-officer-eric-garner-s-chokehold-death-won-n1030321
nytimes.com/2019/07/16/nyregion/eric-garner-case-death-daniel-pantaleo.html
https://www.phillipmurphylawyer.com/new-yorks-police-secrecy-law-prevents-addressing-police-misconduct/