Even with New York's Criminal Discovery Reform, Some Attorneys May Not Be Able to Make Use of Newly-Accessible Evidence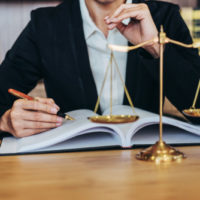 Many have praised New York's move to reform the criminal discovery, which includes equalizing access to evidence for criminal defendants. Reforms require prosecutors to exchange evidence to defense attorneys within 15 days of arraignment. Access includes recorded and written statements, tapes, electronic, recordings, any visual reproductions, and other electronically-stored information. In addition, defense teams are now allowed to review prosecutors evidence after their offer plea deals.
This is in stark contrast to the "trial by ambush" that New York defense attorneys long complained of, whereby criminal prosecutors would literally withhold evidence crucial to the defendant's defense, forcing defendants to make decisions in the dark regarding plea deals and/or going to trial. The purpose of the reform package was to "end the gamesmanship and power dynamics that have favored prosecutors for decades" and resulted in thousands of coerced pleas and wrongful convictions, making it a truly monumental step forward. In addition, New York was known for a significant amount of prosecutorial misconduct as a result of these rules, where appellate courts constantly had to overturn convictions due to prosecutors committing ethical and even legal violations, with law enforcement also failing to turn over evidence that was favorable and necessary to the defense.
However, the next question becomes to what extent criminal defense teams can afford the discovery tools and manpower needed to obtain and review this evidence in order to best access and make use of these reforms. Specifically, it is a concern that some defense attorneys may not be able to afford to legal technology that actually helps them review this electronic evidence, which can be massive.
Time, Money, & Training Challenges
While for some it is a matter of financial hurdles – i.e. not being able to not only afford the software tools and/or the attorney time – there are also simply a number of attorneys who also do not have the training in these types of tech platforms, which could make a huge difference in terms of being able to make the most use out of this material for the sake of the defendant.
In addition, these changes hold attorneys in New York to tighter deadlines when it comes to examining much larger volumes of data, adding yet another potential challenge and, when it comes to complex, large investigations, defense attorneys are likely to still be engaged in civil discovery as well, which places another strain on their time.
Contact Our Experienced New York Criminal Defense Attorneys
When you are selecting a New York criminal defense attorney, you want to make sure that you work with someone who has the knowledge, time, and experience to work with all of the necessary legal tools and information that is essential to your defense. To find out more, contact our New City criminal defense attorneys at the office of Phillip J. Murphy today to find out more.
Resource:
propublica.org/article/criminal-justice-legislation-will-force-new-york-prosecutors-to-disclose-more-evidence-sooner
https://www.phillipmurphylawyer.com/a-closer-look-at-the-latest-charges-against-jeffrey-epstein-potential-defenses-here-in-new-york/