Former New York Prosecutors Predict a Number of White Collar Criminal Prosecutions During & After COVID-19, Although Delays Are Expected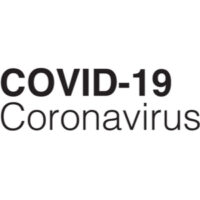 According to a number of former New York prosecutors, a surge of white-collar criminal prosecutions stemming from the disruptions brought to the market by the coronavirus are expected and will likely mirror those that followed the financial crisis of 2008. Yet while a number of related investigations are already underway, the entire prosecution process–including indictments–will also likely be significantly affected by court closures, stay-at-home orders, and other delays due to the pandemic.
COVID-19 and the closures and delays that it brings also cause problems for prosecutors in terms of the Speedy Trial Act, which establishes strict time limits for certain parts of the prosecution process (for example, having to file an indictment within 30 days from the date of arrest or summons), as well as statute of limitations issues.  Given just how long it takes to impanel a grand jury, it may prove difficult to bring a number of the complex white collar fraud charges that the Department of Justice is intent on bringing. In addition, the existing backlog of cases is daunting, given that all jury trials in the Southern District have been suspended indefinitely and even some trials scheduled for the fall have been pushed to 2021.
Specific White Collar Criminal Charges Expected
Law enforcement's areas of focus due to COVID-19 have already included violations of the Defense Production Act (arrests and charges already underway here in New York) and false claims, and, in moving forward, will also likely include violations of the Foreign Corrupt Practices Act, fraud, insider-trading (COVID-19-related trading by Congress members, violations of the STOCK Act, etc.), and misrepresentation, including in connection with efforts to fraudulently obtain government loans and hoard and price-gouge personal protective gear. Other prosecutors have noted that antitrust charges will also likely be filed, as market corrections can sometimes reveal certain types of prior conduct, such as Ponzi schemes, as well as mismarking and valuation fraud.
Where In New York They Will Be Brought & Who They Will Surprise
According to a number of prosecutors, most of these cases are expected to be brought in the Eastern and South District of New York due to the significant amount of experience prosecutors have there with complex financial and securities fraud cases, and not only will federal prosecutors be keeping an eye on sales of personal protective equipment, but states' attorneys general as well, who are receiving a number of consumer complaints. As a result, businesses that are linked to these allegations can not only face federal charges, but state charges as well, which is problematic in that many companies that are in the business of responding to emergencies – such as hurricanes – are not necessarily used to having measures in place to ensure that they are tracking prices, for example.
If You Have Any Legal Questions or Concerns, Contact A New York Criminal Defense Attorney
If you have any questions or concerns about potential legal violations related to COVID-19, or simply want to ensure that your company is not in danger of criminal charges, contact experienced New York criminal defense attorney Phillip J. Murphy today for a free consultation to discuss your rights and options.
Resource:
law360.com/articles/1271105/covid-crimes-white-collar-cases-to-expect-from-the-crisis
law.com/newyorklawjournal/2020/05/08/lawyers-see-coming-surge-in-white-collar-criminal-civil-cases-stemming-from-pandemic/
https://www.phillipmurphylawyer.com/new-york-federal-government-threaten-criminal-charges-in-conjunction-with-covid-19-that-are-legally-questionable/