How to Get Your Criminal Record Expunged in New Jersey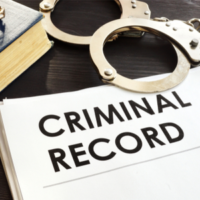 Everyone deserves a second chance. If you have committed crimes in the past, you have the opportunity to clear your name and your criminal record with an expungement. This allows you to start anew with a fresh slate, and it may lead to greater career opportunities and other benefits. New laws in New Jersey have made it even easier to obtain an expungement than ever before. That being said, this process can be slightly complex.
If you're serious about having your criminal record expunged, it makes sense to reach out to a qualified, experienced criminal defense attorney in New Jersey. These legal experts can make sure that you're approaching this legal challenge in an efficient, confident manner. Not everyone is granted an expungement, which makes it important to work with an attorney who thoroughly understands the various requirements.
What is an Expungement? 
An expungement allows you to have all records of criminal activity removed from your records. This includes arrests, detentions, trials, and disposition of offenses. When an expungement is granted, it's like you never committed any crimes in the first place. In the eyes of the law, you have a clean slate.
How to File for an Order to Expunge Your Criminal Record
First, you'll need to locate your criminal records and make sure that you understand all of the various factors concerning the crime. This includes the exact offense for which you were arrested or convicted, the date of the disposition, and the specific punishment you faced. You may also need to request criminal history records from the state police. The next phase involves filling out a number of forms, including a petition for expungement and the expungement order. After filing and serving these forms, you'll attend a hearing and distribute your finalized expungement order.
New Jersey Has Made it Easier to Obtain an Expungement
In 2020, Governor Phil Murphy signed a new law into effect that would make it easier for New Jersey residents to obtain an expungement. This was part of his so-called "Second Chance Agenda." Under this new law, residents have the chance to have their criminal records expunged as long as they have not committed an offense within 10 years. A new petition process was created to make this easier.
However, there are limitations. Individuals may not file a petition for expungement if they have been convicted of a serious crime, such as murder or sexual assault. Some say that this isn't going far enough, and individuals are still having trouble with obtaining an expungement for crimes such as robbery. On the other hand, it's clear that this new petition process certainly makes the petition process easier for many New Jersey residents. The fact that this expedited process is now completely electronic eliminates many of the filing fees.
Enlist the Help of a Qualified Attorney Today
If you're serious about pursuing an expungement, you need a qualified New Jersey criminal defense attorney by your side. Reach out to Phillip J. Murphy, Attorney at Law, and you can approach this legal hurdle in the most efficient way possible. We're passionate about providing people with a second chance, and you can depend on us to help you clear your name. Book your consultation today, and we can begin the process together.
Resource:
nj.gov/corrections/pdf/OTS/FRARA/ParoleHandbook/10557_expunge_kit-11-2012.pdf
https://www.phillipmurphylawyer.com/is-it-illegal-to-spread-misinformation-in-new-jersey/