Is it Illegal to Spread Misinformation in New Jersey?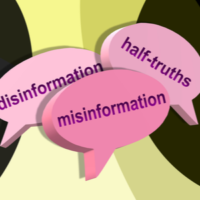 In the modern era, buzzwords like "fake news" and "conspiracy theories" are used on a daily basis. But could you actually face criminal charges for spreading misinformation in New Jersey? What is the legal definition of misinformation, anyway? Can the authorities really stop you from speaking out? Doesn't this violate your freedom of speech? Is it fair to censor people for merely speaking their minds?
These are all important questions, and the most qualified person to address these concerns is probably a criminal defense attorney in New Jersey. These legal experts understand when your right to free speech might have been violated, and they can help you fight for these rights if you are facing legal consequences for speaking your mind on social media or in public.
The Link Between Coronavirus and the Loss of Free Speech in New Jersey
In 2020, the City of Newark threatened to criminally prosecute individuals who spread misinformation about the coronavirus. Immediately, serious questions were raised about the threat to free speech. In an official statement, the Newark Department of Public Safety explained:
"Individuals who make any false or baseless reports about the coronavirus in Newark can set off a domino effect that can result in injury to residents and visitors and affect schools, houses of worship, businesses and entire neighborhoods."
The Slippery Slope of Misinformation Accusations
While it is true that misinformation can cause harm to the public, it's difficult to know where to draw the line. What is the legal definition of "misinformation," anyway? Is it simply false information, or does there need to be an implicit intent to deceive others? Is merely being incorrect enough to warrant criminal charges?
Who defines what is "right" and what is "wrong?" To understand how slippery this slope can be, one only needs to consider authoritative regimes like the People's Republic of China. Remember, doctors in China tried to warn the rest of the world about the coronavirus before being censored by the government. In our fight against misinformation, could we be setting the groundwork for mass censorship? We might start off censoring people with wild conspiracy theories, but could it eventually lead to the silencing of anyone who disagrees with the government?
The Legal Basis for Misinformation Laws in New Jersey
When lawmakers in Newark threatened to charge those who spread disinformation, they cited the state's "false public alarm" law. This law states that it is illegal to issue false warnings about things like fires, bombings, or other emergencies that could lead to the "evacuation of a building, place of assembly, or facility of public transport, or to cause public inconvenience or alarm."
Enlist the Help of a Qualified Attorney Today 
If you need help, contact skilled New Jersey criminal attorney Phillip J. Murphy. Thanks to a wealth of experience with all kinds of criminal cases, Phillip J. Murphy can provide meaningful assistance to New Jersey residents who are facing criminal charges, including those related to alleged instances of misinformation. Reach out today, and we can help you protect your freedom of speech.
Resource:
insider.com/newark-threatens-criminal-prosecution-over-coronavirus-disinformation-2020-3
https://www.phillipmurphylawyer.com/penalty-for-covid-relief-fraud-in-new-york/