Penalty for Covid Relief Fraud in New York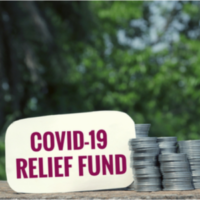 Covid relief fraud is on the rise in New York. As America starts to reopen its businesses and return back to normal, individuals are facing legal consequences for taking more than their fair share. Some of these people allegedly had no business accepting relief funds in the first place. It goes without saying that committing this type of fraud during a global pandemic is quite frowned upon. But what should you do if you have been accused of this crime?
There are many reasons why you might have accepted this money while knowing that you weren't technically eligible or deserving of the funds. Perhaps you were worried about the future economic climate. Maybe you acted preemptively, expecting the pandemic to affect your business in ways that never materialized. Whatever the case may be, it's important to get in touch with a qualified, experienced criminal defense attorney in New York as soon as possible. These legal professionals can help you clear up this matter and continue with your life.
The Potential Consequences
Depending on the exact circumstances of your situation, you may be charged with a wide range of different crimes. This all depends on the way in which you obtained financial relief during the pandemic, and the way in which you used this money.
For example, you could potentially face a grand larceny charge. On the other hand, your offense could easily be classified as forgery or "offering a false instrument for filing." These are all serious offenses in New York that can result in prison sentences and significant fines.
Real-World Examples of Coronavirus Fraud
In case you're wondering whether people actually experience genuine consequences for these actions, there are a number of real-world examples that highlight the severity of this crime.
In early April of 2021, the United States Attorney's Office announced that a man in Ithaca had been charged with Covid-19 relief fraud. He had obtained about $150,000 in loans that were intended for struggling businesses. These  were obtained through programs such as PPP and EIDL. The defendant allegedly submitted false tax documents and fraudulent bank statements. He was charged with wire fraud and money laundering, and he faces up to 30 years in prison if convicted.
In March of 2021, the United States Attorney's Office announced that a man in North Chili had also been accused of Covid relief fraud. The man had obtained approximately $277,500. The Attorney's Office reports that this individual fraudulently claimed he had been paying wages to a number of employees. It was later determined that he didn't have any employees. This man was also charged with wire fraud and money laundering.
It seems as though wire fraud and money laundering are common charges for those who commit Covid relief fraud in the state of New York.
Enlist the Help of a Qualified Attorney Today
If you need help from an experienced New York criminal defense attorney who can help you with this matter, contact Phillip J. Murphy, Attorney at Law. No one should have to face unnecessary legal consequences during a time of such uncertainty, and we can help you pursue a favorable legal outcome. Reach out today, and we can develop an effective action plan together.
Resource:
justice.gov/usao-ndny/pr/ithaca-man-charged-covid-19-relief-fraud
https://www.phillipmurphylawyer.com/bidens-effort-to-combat-domestic-extremism-how-does-it-affect-new-yorkers/