ICE Arrests 115 People in New Jersey Claiming They Are Criminals but Move May Instead Be Punishment for Immigrant Trust Directive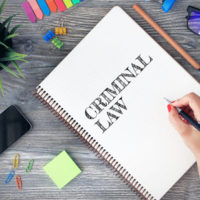 In late January and early February, immigration officials arrested over 100 foreign nationals across the state of New Jersey from 23 different African, European, and South American countries, claiming that they had criminal histories. Specifically, the statement released by US Immigration and Customs Enforcement (ICE) claims that 84 percent had prior criminal convictions that included assault, drugs, homicide, or weapons charges. However, a number of advocates have criticized ICE's accusations that these individuals were arrested due to criminal activities, accusing the agency of spreading misinformation, as it has done before, in an attempt to legitimize the administration's family separation policies.
Meanwhile, ICE has warned New Jersey jurisdictions that are not cooperating with the agency that it will respond with an increased presence and enforcement activity in those jurisdictions because it cannot take custody of a criminal alien within the confines of the local jail. This is because, in 2018, New Jersey State Attorney General Grewal championed the Immigrant Trust Directive, which prevents local police officers in New Jersey from detaining, searching, or stopping anyone over their immigration status or at the request of ICE unless it is with respect to a final deportation order or a case that involves a serious or violent crime. The Directive also allows immigrants – regardless of their status – to go to the local law-enforcement and seek assistance. However, several counties, including Cape May and Ocean, filed lawsuits against the Directive, arguing that was unlawful and in conflict with the Immigration and Nationality Act, which allows the federal government to obtain information about individuals' immigration status from local government officials.
What New Jersey's Immigrant Trust Directive Does, Specifically
Under the Directive, officers in New Jersey cannot:
Arrest, detain, stop, question, or search anyone based solely on actual or suspected immigration status
Ask about immigration status from anyone unless it's necessary for an ongoing investigation of a serious offense and relevant to that investigation
Participate in civil immigration enforcement operations conducted by ICE
Provide ICE with access to law enforcement resources, such as equipment, office space, property, etc.
Allow ICE to interview anyone who has been arrested on a criminal charge unless that person is advised of their right to an attorney
If You Are Facing Charges, Contact Our New Jersey Criminal Defense Attorneys
Anyone who illegally reenters the U.S. after being removed can face up to 20 years in federal prison if they are convicted. These charges are serious, and warrant working with an experienced New Jersey criminal defense attorney.
If you are in need of the very best in criminal defense services, contact New Jersey criminal defense attorney Phillip J. Murphy. With more than 30 years' experience serving clients in Bergen County and surrounding areas, our office can provide you with the help that you need.
Resource:
northjersey.com/story/news/new-jersey/2020/02/06/ice-arrests-nj-see-over-100-people-detained/4677716002/
https://www.phillipmurphylawyer.com/new-jersey-could-be-the-next-state-to-eliminate-the-use-of-gay-or-trans-panic-defense/