In Ruling That the Sixth Amendment Requires a Unanimous Jury Verdict in State & Federal Criminal Trials, The Supreme Court Opens the Door to More Questions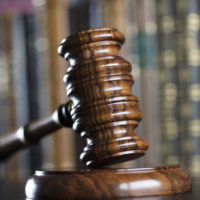 The US Supreme Court recently reversed one of its previous decisions in finding that individuals have the right to a unanimous jury decision when it comes to serious criminal convictions under the Sixth Amendment in both state and federal criminal trials in Ramos v. Louisiana. Specifically, the majority opinion reasoned that the Sixth Amendment guarantees the right to a trial by impartial jury, and this guarantees a unanimous verdict in order to be convicted of a serious offense. This requirement is incorporated into the states by the Fourteenth Amendment and thus applies to both state and federal criminal trials.
A Supreme Court decision from 1972 had resulted in a split decision as to whether a unanimous verdict was required in both federal and state criminal trials, ultimately leaving it up to the states to decide whether a unanimous verdict was necessary to convict and resulting in two states (Louisiana and Oregon) allowing convictions of serious offenses based on split juries. The Court ruled in favor of a defendant who had been convicted of murder in Louisiana based on a 10-2 verdict, and was significant for a number of defendants convicted of serious offenses based on split juries in these two states, who will now be granted new trials. But perhaps the most significant aspect of the case is just how divided the justices on the court were, as well the concurring opinions filed regarding when it is appropriate to overrule a previous decision; with some justices making it clear that they were more open to doing so than others.
Some Justices Point Out That It Is Acceptable to Refrain from Following Precedent
The current court implied that the confusing 1972 decision which opened the door to states deciding whether unanimous verdicts were necessary to convict defendants of serious offenses did not constitute precedent for a number of reasons, while also pointing out that the court does not have to follow precedent. In doing so, a number of factors were reiterated in terms of how the Court should decide whether to revisit previous Supreme Court decisions, including consistency to related decisions, legal developments since the decision, the quality of the decision's reasoning, and reliance on the decision.
Ultimately, in deciding to reverse prior precedent, the Court has revealed that it is not only divided as to when it is appropriate to do so, but also as to when previous decisions cannot even be considered to be considered precedent because of how they were decided and to what extent they contradict other Supreme Court decisions. This could have implications for future criminal law decisions and the principle of stare decisis, or determining current decisions based on previous decisions/precedent.
Does This Open the Door to Reversing Decisions Establishing Criminal Defendants' Rights?
It also leaves many wondering whether the Court might also reverse important decisions establishing defendants' civil rights when it comes to those established in previous Supreme Court decisions, such as what constitutes an unreasonable search and seizure under the Fourth Amendment, Miranda rights, and more. This could have serious implications for criminal defendants' rights, as the US Supreme Court determines and defines criminal procedural law alongside the US Constitution, state constitutions, federal and state statutes, and state and federal courts. These rules and laws determine, for example, what police can and cannot do in the process of searching, arresting and charging criminal suspects, collecting evidence that can be used in courts against and to convict defendants, defendants' rights with respect to having access to an attorney, trial rights, due process rights, what is legal under stop and frisk, double jeopardy, Miranda rights, what constitutes police encouragement and entrapment, and more. In essence, the Supreme Court is instrumental in defining the rules and rights that govern criminal justice.
Contact Our Experienced New York & New Jersey Criminal Defense Attorneys
If you have been accused of a crime, contact experienced New York criminal defense attorney Phillip J. Murphy today for a free consultation to find out how we can help.
Resource:
law.com/newyorklawjournal/2020/05/05/u-s-supreme-court-debates-stare-decisis-principles/
oyez.org/cases/1971/69-5046
supremecourt.gov/opinions/19pdf/18-5924_n6io.pdf
https://www.phillipmurphylawyer.com/new-jersey-affirms-prosecutors-rights-to-subpoena-certain-phone-calls-made-by-inmates/