In Spite Of New Record Sealing Law, Many In New York Still Have Criminal Records Unsealed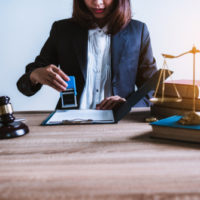 On July 4, the New York Times covered an important story about "expungement" (or, rather, record sealing) in states like New York, and how so few have been able to have their records sealed in spite of the new law that went into effect in October 2017.
This law allows anyone with a conviction that is at least 10 years old to apply to have their record sealed (as long as they do not have more than two misdemeanors or one felony and one misdemeanor conviction and none of their convictions involve violent felonies or sex offenses). The idea behind it was to allow ex-offenders who had done their time to get rid of the stigma, which can sometimes serve as a burden in obtaining employment. According to the Department of Labor, any prior convictions that have not been sealed must be disclosed if asked by a potential employer, and many studies have shown that recidivism is directly linked to an inability to find employment and housing.
If the individual's record is successfully sealed, the conviction would no longer appear in a public records search; however, employers for jobs that require you to carry a firearm and law enforcement agencies could still access sealed records.
A Problem Reaching Those Eligible
As of the end of May, records demonstrated that only 346 people statewide had their convictions sealed. Part of the problem is the difficulty in creating targeted educational campaigns to inform people about the new law, as little is known about where candidates for sealing are actually located. This is made even more complicated by the addition of several factors making someone ineligible, such as an out-of-state or federal conviction that would not necessarily appear on their New York record. Still, the estimate is that hundreds of thousands of people to date could be eligible.
Lingering Civil Rights Issues
The law also, unfortunately, has a disparate impact when it comes to race: Both blacks and Hispanics are more likely to live in heavily policed communities, and thus have multiple convictions for minor offenses, making them ineligible. For example, one study found that black residents were arrested on low-level marijuana charges at eight times the rate of white people.
You Really Need an Experienced Attorney
Trying to get your record sealed without the assistance of a lawyer can make things even more difficult, and even get you outright turned away, in some circumstances. Online application instructions can be confusing, and many people cannot afford a lawyer's assistance. Many people do not realize that you have to file a motion in the court where you were convicted and provide a copy to the district attorney's office that prosecuted the case. A number of people end up submitting incomplete applications, sending them to the state attorney general's office instead of the district attorney's office.
In spite of New York's record sealing law, criminal convictions can still have a disparate effect on your life. If you have been charged with a crime, contact our New York criminal defense attorneys at the office of Phillip J. Murphy today to help ensure that you are protected.
Resources:
nytimes.com/2018/07/04/nyregion/criminal-conviction-records-sealed.html
nycourts.gov/courthelp/Criminal/sealedRecords.shtml