Is Littering Really Illegal in New York?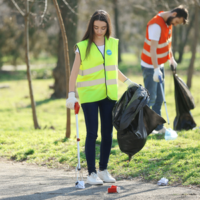 Most individuals in New York would agree that it's important to keep the streets clean. No one wants to walk around in a place filled with trash and all manner of refuse. But is littering really illegal in the Empire State? One might assume that this is a relatively innocuous crime. You might be under the impression that if you're caught littering, you'll simply get a slap on the wrist. However, the consequences of littering may surprise you.
If you have been charged with littering, it might be a good idea to get in touch with a qualified, experienced criminal defense attorney. Although littering might not seem like a big deal, the state of New York might think otherwise. The last thing you want is for a simple offense like littering to go on your permanent record, damaging your reputation and threatening your future employment opportunities. Reach out to a skilled attorney, and you can approach this situation in an efficient, confident manner.
A Rundown of New York's Littering Laws
Here's a quick rundown of New York's littering laws:
Littering on Highways and Adjacent Lands: You will be fined $350 for a first offense. Alternatively, a first offense may result in you doing up to 10 hours of community service. If you commit this offense another time in the future, you will be fined up to $700, or you may be required to complete 15 hours of community service. In some situations, you may be required to pay a fine and complete community service.
Littering on Railway or Subway Tracks: The first conviction comes with a fine of $250 and/or up to eight hours of community service. If you commit this crime again, you face a fine of up to $500 and/or up to eight hours of community service.
Sweeping and Throwing Out Laws 
New York City also has its own set of laws that pertain to sweeping and throwing items out. You cannot sweep or throw out any material into a street or public space. You cannot throw trash out of your windows, and you also cannot throw garbage into a vacant lot. Fines range from $100 to $450 for the first offense, and they increase substantially with subsequent offenses.
New York has Been Moving Away from Criminal Littering Charges
Since 2017, New York has been moving away from criminal littering charges. In an effort to "unclog" its legal system, the state pushed to have littering offenses prosecuted in the civil court rather than the criminal court. Although this is good news for litterers, the offenses are still very much illegal.
Get in Touch with a Qualified Attorney Today 
If you've been searching the New York area for a qualified attorney who can assist you with this matter, reach out to Phillip J. Murphy at your earliest convenience. Thanks to a wealth of experience with a variety of criminal cases, New York criminal defense attorney Phillip J. Murphy has the skills and resources to assist you with virtually any criminal charge, including crimes related to littering and dumping. Don't let a small infraction like this damage your reputation. Reach out today, and we'll help clear your name.
Resource:
theguardian.com/us-news/2016/may/23/new-york-city-council-minor-crimes-punishment-littering-public-drinking-urinationnoads
https://www.phillipmurphylawyer.com/penalty-for-covid-relief-fraud-in-new-york/