Justice Department Brings Wave of New Fraud Charges In New York & Elsewhere in Connection with Small Business Loan Program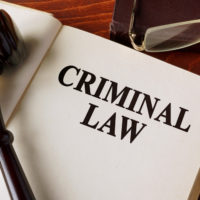 We previously warned that the US government was on the warpath in bringing fraud charges connected to the small business administration's Paycheck Protection Program, especially as we get closer to the election and the administration may be concerned about the appearance of being taken advantage of in connection with a program started to provide relief to businesses suffering due to the pandemic. In total, as of the end of August, more than five million loans had been distributed, totaling more than $525 billion.
Sure enough, in September, the Justice Department charged almost 60 people with fraud in trying to steal more than $175 million from the program by claiming to have legitimate businesses that needed funds to pay workers or cover expenses for their businesses, in amounts ranging from $30,000 to $24 million, while prosecutors in New York and elsewhere also reportedly brought separate fraud charges related to the program.  The department claims that, instead, the funds were used to purchase luxury items for the individuals associated with the loan applications. It also claims that "coordinated criminal rings" stole and laundered money from the program, and arrested two men in Buffalo, New York in connection with these claims, accusing them of stealing more than $7.5 million.
Now reports indicate that a wave of additional prosecutions is coming, as the latest loans will reportedly be distributed as quickly as possible and without the scrutiny typically provided to the process, inevitably leading to loans being distributed that the government feels, at a later date, did not qualify for the program.
Problems with Program's Definitions of "Small Business" – Applicants Held Responsible?
However, it is important to note that the program has experienced a number of problems from the beginning, even after dispersing its very first loans, in part because officials struggled to define what constitutes a "small business" for the purposes of the program; an issue that should not be blamed on those who applied for the loans.
Questions Surrounding Who Is & Is Not Charged
In addition, there have been a number of questions concerning businesses and individuals who received loans even though they blatantly did not qualify as "small businesses." However, the department has not prosecuted these parties for fraud; some have speculated for political reasons. These parties include large publicly traded companies, contentious borrowers, financial firms that manage funds for the rich, powerful lobbying firms, and even President Trump's longtime personal lawyer.
A number of the loans were also distributed through banks who favored their own customers and employees, to the detriment of the program. For example, JPMorgan Chase reportedly distributed almost $30 billion of the loans, and recently acknowledged that some of their customers and employees misused the funds. Still, any potential prosecution or punishment of banks like JP has yet to be mentioned by the department.
Will There Be Fourth Amendment Violations To Track Down More Prosecutions?
In moving forward, law enforcement has indicated that it plans to pursue this issue for a long time. It is currently working not only with the banks, but with the IRS, Postal Service, Small Business Administration, and the Treasury Department to look for red flags, all while the details regarding to what extent it is following legal protocols along the way are unclear. The department has already reported that it has frozen or recovered more than $30 million that it considers to be fraudulently-obtained assets, and it is currently working on liquidating and seizing additional funds it claims are linked to the Paycheck Protection Program.
If You Have Any Questions or Concerns About Your Rights or Criminal Charges In New York, Contact Criminal Defense Attorney Phillip J. Murphy
If you have any questions or concerns about fraud and/or loan applications, contact experienced New York criminal defense attorney Phillip J. Murphy for a free consultation today. Our office has successfully advised and defended a number of clients involving circumstances where there has been confusion over legal qualifications.
Resource:
https://www.phillipmurphylawyer.com/the-permanent-collateral-consequences-of-having-a-criminal-record-in-new-york/