Major Criminal Justice Reforms Passed In New York Omnibus Bill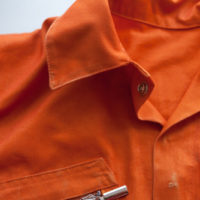 The omnibus deal reached in late March amongst Governor Andrew Cuomo and leaders of the New York State Legislature include important criminal justice changes here in New York–such as cash bail and criminal discovery reform–as well as a defendant's right to a speedy trial. Specifically, the legislation eliminates cash bail for misdemeanors and non-violent felonies, and mandates that police officers issue appearance tickets instead of arrests for low level crimes.
While cash bail will still reportedly remain in place for violent felony offenses–as well as a list of other potentially serious charges–according to Cuomo and New York State lawmakers, these changes will result in approximately 90 percent of individuals charged in New York with a crime no longer having to go through pretrial detention. Other important changes include the following:
Prosecutors Must Turn Over Material to Defense to Prepare for Trial
Adjustments to the state's criminal discovery process were a critical aspect of the legislation. These changes that involve new deadlines for providing the defense with important material to prepare for trial. Although a specific deadline was not specified, the legislature previously agreed to discovery being completed within 15 days of a criminal defendant's arraignment. Prosecutors would also be allowed to move for a protective order that would allow for the identification of witnesses to be concealed in this material.
The Right of Defendants to Review Evidence Before a Plea Deal
Another significant change mandates that criminal defendants be allowed to review the evidence prosecutors have gathered against them before they plead guilty to a crime. This is expected to change the significant number of plea deals that occur every year between prosecutors and defendants here in New York.
The Right to A Speedy Trial
The legislation also makes progress towards providing defendants with a speedy trial. The changes specifically allow a judge to take a new proactive role and exercise significant oversight in order to ensure that defendants are provided with a speedy trial. Judges will also be able to advise on overall timelines throughout a criminal proceeding, as well as regularly inquire into whether or not prosecutors have filed the appropriate paperwork such that the defendant has been provided with what they need prior to trial.
Contact Our Experienced New York Criminal Defense Attorneys to Find Out More
Working with an experienced criminal defense attorney goes a long way in ensuring that your right is protected and that you are not made the victim of an unfair guilty plea. If you or a loved one has been accused of a crime, contact our experienced New York criminal defense attorneys at the office of Phillip J. Murphy today to find out how we can provide you with assistance in a free, confidential consultation.
law.com/newyorklawjournal/2019/03/31/cuomo-lawmakers-announce-deal-on-state-budget-criminal-justice-reforms/
https://www.phillipmurphylawyer.com/the-use-of-mug-shot-identification-in-new-york-police-lineups-despite-unreliability/