Midterm Elections Will Likely Bring Significant Change to Congress & Our Civil Rights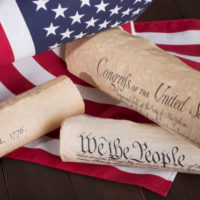 On November 6, the midterm elections made a number of significant changes to Congress that will likely have long-lasting impacts on criminal justice, voting rights, and other important civil rights. Below, we've discussed some of the priority bills that the 116th Congress may tackle, and the prospective impacts on our civil liberties:
Immigration
A number of state-based changes to immigration policies were made, including:
The defeat of an anti-immigrant ballot measure in Oregon;
Voters in North Carolina stood up against the federal deportation and detention force; and
Kansas voters refused to promote notorious anti-immigration and voting rights candidate Kris Kobach for governor.
However, there is still much left for Congress to do: by pushing for massive budget cuts to the Department of Homeland Security, Immigration and Customs Enforcement, and Customs and Border Protection, it will be better able to rein in the unchecked abuse of immigrants by the administration's detention and deportation force. This also includes implementing permanent protections for long-time U.S. residents and conducting investigations and hearings into serious issues such as detention abuses, the entanglement of federal immigration policies with state and local law enforcement, and family separation.
Voting Rights
States such as Florida made progress in passing Amendment 4, which restores voting rights to 1.45 formerly incarcerated individuals in the state. Now Congress should tackle federal issues of accessibility and fairness by passing laws such as the Voter Empowerment Act and Voting Rights Advancement Act.  This would put in place such important measures as combating racial discrimination in elections, advancing automatic, universal, and online, same-day voter registration and early voting, improvements for voters with disabilities, and more. First, Congress will inevitably need to hold a number of hearings on voter suppression issues that have affected the entire country.
Women's Rights
Women's rights are another issue Congress will likely have to tackle. While the Congressional Accountability Act would improve working conditions for congressional staffers and help prevent abuse, working women still need a number of protections—including equal pay and protection from discrimination and sexual harassment—put in place.
LGBTQ Rights
The Trump administration has done damage to LGBTQ rights, especially in its latest proposal to define gender based on an extremely narrow, biological definition of sex in an effort to deny LGBTQ individuals protection under the Civil Rights Act. Not only do LGBTQ individuals need the basic protections meant for everyone under the Civil Rights Act, but Congress should also pass the Equality Act in order to protect them in other capacities, including education, employment, and housing.
Contact Our New York & New Jersey Criminal Justice & Civil Rights Attorneys
Congress also has a long way to go when it comes to promoting criminal justice. To start, it could pass the Sentencing Reform and Corrections Act to implement prison and sentencing reform to reduce mass incarceration. We also still have a long way to go to ensure that everyone enjoys civil rights. If your rights have been violated as a result of criminal charges and you live in New York or New Jersey, contact our seasoned criminal defense attorneys at the office of Phillip J. Murphy today to find out how we can help.
Resource:
aclu.org/blog/criminal-law-reform/civil-rights-and-civil-liberties-agenda-new-congress