New Jersey Experiences Spike in Homicides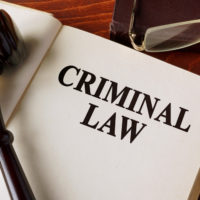 Homicides are on the rise in New Jersey, and experts are struggling to figure out why. If you have been accused of a murder in New Jersey, you are part of a surge that has seen the homicide rate climb by as much as 23% in 2020 and beyond. The statistics are quite confusing, as overall crime is down by 13% across the Garden State. However, violent crime seems to be on the rise, especially in certain areas. There could be a number of different explanations for this. In uncertain times filled with political mayhem and lockdown orders, you may have committed this crime in self-defense or due to a mental health crisis.
If you have been accused of homicide in New Jersey, you should enlist the help of a qualified, experienced criminal defense attorney as soon as possible. With the assistance of a legal expert, you stand a much better chance of a positive legal outcome. Depending on your unique situation, a criminal defense attorney can mitigate consequences and help you avoid unnecessary jail time and fines.
An "Epidemic of Homicidal Violence"
Some reporters are calling this spike an "epidemic in homicidal violence." The overall homicide rate is up by 23% across the state, and certain areas are becoming increasingly unsafe. The city of Paterson is a clear example, where the open-air drug market of 4th Ward has become a site for regular murders. In many cases, both the victims and the perpetrators are in their teens. Gangs of 15 and 16-year-old children are becoming a serious problem, according to many experts. The families of victims often seek violence, and it leads to a never-ending circle of violence.
Covid-19 Isolation Could be Fueling Violent Behavior
Many experts claim that the rise in homicides could be the result of Covid-19 isolation. Experts say that individuals are feeling "trapped," and this leads to pent up feelings of rage and aggression. Others say that Covid-19 has led to a scarcity of resources for at-risk individuals. With those resources gone, many of these individuals turn to violence. Because in-person meetings were impossible over 2020, violence prevention programs have become essentially useless.
More People Are Buying Guns 
The increase in homicides may also be due to the fact that more people in New Jersey are armed. Gun license applicants in the Garden State rose by 240% in 2020. Many individuals feel comforted by the feeling of control and security a gun provides during uncertain times. However, it could be a matter of "which came first, the chicken or the egg?" Are people buying more guns because they're witnessing a massive spike in violent crime, or is the violent crime being caused by a population with more guns?
Enlist the Help of a Qualified Attorney Today 
If you have been charged with homicide, it's very important that you enlist the help of a qualified, experienced criminal defense attorney as soon as possible. The sooner you get help from an expert, the sooner you can start approaching this situation in an efficient manner. If you need legal assistance, contact New Jersey criminal defense attorney Phillip J. Murphy. We'll help you fight for your rights and freedom.
Resource:
njspotlight.com/video/new-jersey-sees-increase-in-homicides-in-2020/#:~:text=New%20state%20police%20statistics%20may,up%20as%20much%20as%2023%25
https://www.phillipmurphylawyer.com/penalties-for-fraud-during-covid-19-are-more-severe-in-new-york/