Penalties for Fraud During Covid-19 Are More Severe In New York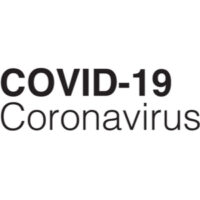 The severity of legal consequences can depend on many factors. Obviously, penalties vary depending on which specific crime was being committed. They may also vary based on who was being victimized, as hate crime laws can result in stiffer penalties for racially-motivated crimes. The frequency of the crime can also impact the penalty, as repeat offenders face worse consequences compared to first-time offenders. But as we recently discovered in New York, penalties for certain crimes may also depend on when they were committed.
If you have been accused of any crime, the best way to mitigate these potential consequences is to enlist the help of a qualified, experienced criminal defense attorney. These professionals can make a huge difference to your overall chances of a positive legal outcome, and they help you avoid jail time and fines.
Senator Myrie Signs the COVID-19 Fraud Accountability Act
In March of 2021, it was reported that Senator Myrie had signed New York's COVID-19 Fraud Accountability Act. This new set of laws would ensure much stiffer penalties for those who engaged in fraud and white-collar crime during the Covid-19 era.
Speaking about the bill, Myrie stated: "This has been a year of vulnerability for all New Yorkers. However, some bad actors have chosen to exploit this vulnerability to seek ill-gotten profit from individuals or from the government."
This new set of laws comes largely as a response to fraudulent stimulus payments and other forms of financial relief related to the Covid-19 pandemic. According to the FTC, over 20,000 fraud complaints were filed in New York during this period of quarantines and lockdowns.
Individuals were apparently engaging in all kinds of schemes during this time, including healthcare scams, product and marketing fraud, phishing, hacking, and foreclosure scams. In total, the FTC believes that these instances of fraud resulted in cumulative losses of almost $24 million. One Brooklyn man was able to obtain over $4 million PPP loans, while another set of individuals successfully laundered over $50 million using small business loans for Covid-19 relief. Two pharmacy owners in Brooklyn also famously laundered over $30 million with a health care fraud scheme during the pandemic.
New Penalties Under the COVID-19 Fraud Accountability Act
Essentially, these instances of fraud are already covered under New York's General Business Laws, but Myrie has added another definition to the legislation. If this act is passed, there would be a new line that distinguishes between normal instances of fraud and "fraud in connection with an abnormal disruption of the market." The civil penalty for these acts would be three times the amount of the unlawful gain, or $25,000 – whichever amount is higher.
Enlist the Help of a Qualified Attorney Today 
If you have been accused of white-collar crime and fraud during Covid-19, it's important to enlist the help of a qualified, experienced criminal defense attorney as soon as possible. These legal professionals can help you strive towards a positive legal outcome as quickly as possible. Regardless of new laws put in place by New York's politicians, you are always innocent until proven guilty. Although the stakes may be higher, you can give yourself the best possible chance of a positive outcome by contacting New York criminal defense attorney Phillip J. Murphy.
Resource:
New Myrie legislation stiffens penalties for COVID-related white-collar crimes
https://www.phillipmurphylawyer.com/can-a-criminal-defense-attorney-make-my-charges-go-away/