New Jersey Finalizes New Criminal Penalties for A Number of Crimes Committed Against Animals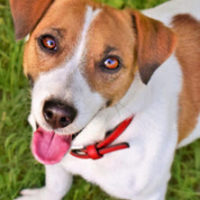 In mid-May, new jersey governor Phil Murphy signed several bills into law that impose new and additional criminal penalties for crimes committed against animals in New Jersey. These laws involve a number of issues, ranging from outdoor shelter, tethering restrictions, animal seized from dogfighting activities, and the ability for law-enforcement to intervene in order to save animals from danger.
Warrantless Seizure Of Animals AT Risk Due To Legal Violations Concerning Care & Tethering
S2674 makes it easier for law-enforcement officers to intervene when an animal's life or health is in danger in the instance of animal cruelty in New Jersey. Specifically, once there has been a showing of probable cause regarding any legal violations and proof of an issuance of a summons, a court can issue a warrant to any municipal humane law enforcement officer (i.e. not just certified police officers, but those who work as animal control officers for human societies, such as the society for the prevention of cruelty to animals) to enter private property and take physical custody of the animal.
According to the Humane Society of the United States, the legislation is now the strongest and most comprehensive in the country in terms of requiring proper outdoor sheltering and tethering restrictions when it comes to pets left outdoors.
Criteria for Determining Whether Dog Is Vicious or Dangerous (& Thus Seizure/Destruction of Animal as Property)
S1923 alters municipal court requirements to lower consideration of abusive circumstances when dogs are at risk of being euthanized and prevents courts from declaring dogs to be dangerous for causing bodily injury if that dog was protecting its owner from someone committing a crime against them. This changes previous circumstances which allowed for dogs who were forced to participate in dogfighting to be euthanized without first considering the dog's behavior and whether they pose a threat to animals or people. According to the legislation, municipal courts must use the clear and convincing evidence standard when it comes to declaring a dog to be vicious, and the dog must have killed someone, caused serious bodily injury, engaged in dog fighting activities, and poses a threat of serious bodily injury or death to someone; however, they cannot be declared vicious if they inflicted that damage after being provoked, and the municipality bears the burden of proving that they were not provoked.
If You Have Been Charged with an Animal Crime in New Jersey, Contact Our Experienced New Jersey Criminal Attorneys
If you are being charged with animal cruelty or another animal-based crime in New Jersey, contact our experienced New Jersey criminal defense attorneys at the office of Phillip J. Murphy today to find out how we can help ensure that your rights are protected and you are not falsely accused.
fox29.com/news/local-news/gov-murphy-signs-legislation-aimed-to-protect-new-jersey-animals
https://www.phillipmurphylawyer.com/new-jersey-bans-wild-exotic-animal-circus-acts/