New Jersey Urges Supreme Court to Allow Decriminalization of Sports Betting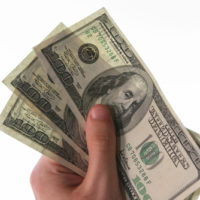 New Jersey stands a good chance of winning its argument that sports betting should be legal when the U.S. Supreme Court hears the case this fall. Although the state has been prohibited from sports betting after missing the 1991 deadline, in filing its brief in late August, New Jersey put forth a strong argument that Congress cannot prohibit states from decriminalizing activity within their borders. In addition, arguably, another chance to legalize the activity should be provided to states like New Jersey.
As we previously discussed, New Jersey is targeting the Professional and Amateur Sports Protection Act (PASPA) in its argument to the Supreme Court, arguing that it violates state constitutional rights for Congress to regulate interstate commerce by allowing some states—and not others—to engage in sports betting within its borders.
Does PASPA Go Too Far?
In a nutshell, PASPA mandates that states like New Jersey keep their prohibitions in place; it doesn't declare sports betting to be illegal at the federal level. This ultimately calls various constitutional questions into issue. The Supreme Court will ultimately have to decide whether PASPA—by prohibiting modification or repeal of state law governing private conduct—usurps the regulatory powers relegated to states like New Jersey.
The state of New Jersey has been trying to legalize sports betting for nearly a decade, estimating that approximately $150 billion is being bet illegally on sports every year. In 2011, state voters passed a nonbinding referendum to allow sports betting in the state; still, this ultimately conflicts with PASPA.
The interpretation of PASPA by the administration and many courts have changed again and again over time, with the Third Circuit's current permutation being so slippery that figuring out when the States can and cannot repeal their own laws is near-impossible. New Jersey's brief filed argues that PASPA violates the Tenth Amendment by commanding States to govern according to Congress' instructions. In addition, the federal law could also be construed so as to allow States to repeal certain sports betting prohibitions in whole or in part.
Associations such as the New Jersey Thoroughbred Horsemen's Association have intervened in the case as well, arguing that certain areas and venues in New Jersey can only be saved if sports betting is ultimately legalized.
Criminal Defense Attorney Representing New Jersey
If you have been accused of illegal gambling, speak with one of our experienced criminal defense attorneys right away. Outside of what decision the Supreme Court makes, it is difficult to figure out how just PASPA works and where, exactly, it draws the line.
Serving criminal defense clients in New Jersey for more than 25 years, defense attorney Phillip J. Murphy has the experience to ensure that your rights are protected. Contact us today to find out more.
Resource:
newsmax.com/Newsfront/US-Supreme-Court-Sports-Betting/2017/08/30/id/810596/