New Jersey Wrestler Forced To Cut Dreadlocks Leads To Civil Rights Concerns & Investigations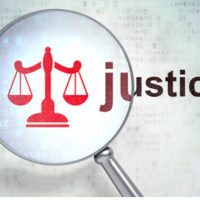 The video of a wrestler in New Jersey who was forced to cut his dreadlocks for a December wrestling match led to the opening of a state civil rights investigation, igniting accusations of abuse of power, racism, discrimination, and bias in high school sports. The New Jersey State Interscholastic Athletic Association has now also opened an investigation to determine whether national rules regarding hairstyles in matches were appropriately applied in this context. The same referee who ordered the student to cut off his dreadlocks was reportedly previously accused of using a racial slur in reference to another referee, and has now been suspended.
A number of people are now also concerned that the overall list of unacceptable hairstyles, as put out by the state association on athletic tournaments, specifically targets those culturally and historically worn by black people; hairstyles that include braided and/or dreadlocked hair. According to rules drafted by the National Federation of State High School Associations, if a wrestler's hair extends past the earlobe, touches the top of his shirt, or drops below his eyebrows, a hair cover must be worn. So why wasn't this student simply required to wear a hair cover instead of completely cutting off his dreadlocks? Just what rule, exactly, the referee was referring to is still unclear.
Is This Racially Motivated?
Many have also pointed out additional implications of this decision, as, in the black community, hair is sometimes tied to identity, and disapproval of the hair arguably communicates disapproval of the person. In other words, as Governor Murphy pointed out, the student basically had to choose "between his identity and playing sports," which should never be the case.
Litigation Involving Civil Rights Issues in High School Athletics
The issue of bias in high school sports is one with a long history of litigation. Some of the most common claims brought against school districts in connection with civil rights violations in athletics programs include the following:
Accusations of retaliation following the complaint of a Title IX violation;
Title IX and gender equity issues (for example, allegations of inequality concerning female and male teams, sports, and opportunities with respect to equipment, uniforms, facilities, travel, coaching quality, etc.). This litigation resulted in a "three-prong test" to determine whether the school was providing adequate opportunities to its female athletes;
The application of the Americans With Disabilities Act, Individuals with Disabilities Education Act, and the Rehabilitation Act regarding the obligations of schools with respect to providing opportunities and reasonable accommodations to students with disabilities;
Transgender policies;
Sexual harassment;
Hazing;
Constitutional rights of students; and
Social media and sanctions.
Contact Our New Jersey Civil Rights Attorneys
If you have been the victim of a civil rights violation in New Jersey or New York, contact our experienced civil rights defense attorneys at the office of Phillip J. Murphy today to find out how we can help.
nbcnews.com/news/nbcblk/n-j-wrestler-forced-cut-dreadlocks-still-targeted-over-hair-n957116
nfhs.org/articles/top-ten-sports-law-issues-impacting-school-athletics-programs/
https://www.phillipmurphylawyer.com/civil-rights-enforcement-education-in-the-trump-era/