New Jersey's "Red Flag" Law Comes Under Fire for Constitutional Issues; Those Targeted Feel Like Criminals Without a Trial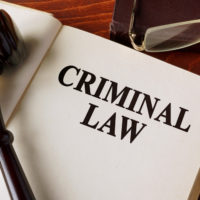 Under New Jersey's new "red flag" law, also known as the Extreme Risk Protective Order Act, approximately 200 people have had their guns seized after law enforcement or a family member submitted a petition to the court successfully arguing that they pose a danger of causing bodily injury to themselves or others. However, New Jersey's law – like others around the country – has come under scrutiny regarding whether it violates constitutional rights because if a judge determines that there is cause to remove an individual's guns, they issue a search warrant in order to recover the guns and ammunition without the requisite showing of probable cause. Below, we discuss how the law works and some of the civil rights concerns associated with it:
How It Works
The orders issued under the red flag law are based on the structure and procedure that domestic violence protection orders follow under New Jersey's Prevention of Domestic Violence Act in that they are civil court orders, issued by a judge, that are based on a consideration of evidence related to whether the person has:
Any history of use of physical force
Any history of violence or threats of violence
Been subject to any protective orders
Been arrested, charged, or convicted of any disorderly persons, domestic violence, animal cruelty, violent indictable, or stalking offenses
Any history of substance abuse
Recently acquired ammunition or a firearm
After the temporary order is granted and the firearms are seized, the individual is entitled to a hearing within 10 days before the final order is issued. While this final order lasts indefinitely, the individual can also seek to have it terminated at any time.
Is This Search & Seizure Constitutional?
While those who support the law point out that it has been used by family members who are concerned about, for example, a child in their household who is struggling with depression and might have suicidal tendencies, as well as to prevent those who threaten mass shootings, a class action federal lawsuit has also been brought alleging due process violations because hearings are not granted prior to the temporary orders being issued and firearms being seized. The lawsuit also alleges that the search warrant is unconstitutional because it is based on "good cause" and not the standard "probable cause."
Resolutions Adopted
A number of New Jersey townships – such as Stillwater – have also started to adopt resolutions declaring towns to be "Second Amendment/Lawful Gun Owner Townships" and some municipalities are also declaring themselves to be "Second Amendment Municipalities."
If You Have Concerns About Your Civil Rights, Contact Our New Jersey Attorneys
If you have concerns about civil rights violations, contact our New Jersey criminal defense attorneys at the office of Phillip J. Murphy today to find out how we can help.
Resource:
nj.com/news/2020/01/were-afraid-theyll-take-our-guns-residents-say-as-town-declares-its-2nd-amendment-friendly.html
njherald.com/opinion/20200122/why-not-support-red-flag-laws-trump-does
nj.com/news/2020/01/nearly-200-people-have-had-their-guns-seized-in-nj-under-new-red-flag-law.html
https://www.phillipmurphylawyer.com/overturning-convictions-for-due-process-violations-why-defense-attorneys-must-remain-vigilant-during-trial/