New York Agrees To Pay $75 Million to Settle Lawsuit over Illegal Summonses Lacking Probable Cause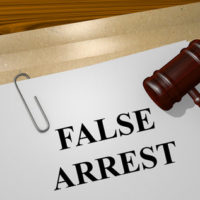 On January 23rd, New York City's Law Department agreed to pay $75 million to settle a federal class-action lawsuit accusing the city's Police Department of issuing close to one million criminal summons which were without any legal justification over the course of eight years (thus far).
Specifically, a federal judge found that "probable cause was presumptively lacking" in a total of 900,000 summonses (thus far), ranging from offenses for trespassing, to drinking in public, as well as disorderly conduct. The number of claimants who illegally received summonses in the city of New York is only expected to grow at this point, as the settlement is expected to cover those issued after 2015 as well.
Lawsuit Alleges Citywide Conspiracy
The lawsuit also alleges that the city effectively orchestrated the 'scam,' specifically communicating to police officers that they should issue summons–"regardless of whether any crime or violation" had taken place–in order to meet their quota. In other words, the lawsuit alleged that the city itself engaged in unlawful pattern and practices, as enforced by city officials.
Although the city denies this allegation, it has agreed to send out notifications throughout the department reiterating (or notifying, depending on how you look at it) that quotas are banned, supervisors found involved implementing them could be subject to disciplinary action, and any officer who feels that they have been retaliated against for failing to comply with any quotas should bring their concerns to the department's Internal Affairs Bureau.
The circumstances surrounding one of the plaintiffs in the case demonstrates just how far-fetched some of the charges involved were: the lead plaintiff, for example, received two summonses for disorderly conduct and trespassing; specifically, he was accused of using "obscene language and gestures, causing public alarm." However, there was a lack of any specification regarding what offensive language and gestures, specifically, had been used. The summonses arguably also have an air of racial profiling to them, as well.
New York Citizens Owed Compensation
These 900,000 claims represent approximately one-fourth of all the summonses that were issued during this period, indicating that many more people need to be notified that they could be eligible for compensation in association with the settlement.
Experienced Criminal Defense Attorney Serving New York
If you have been the victim of police misconduct, you need to speak with an experienced criminal defense attorney right away. If an officer lacks probable cause to conduct a search, press charges, etc., any evidence seized cannot be used against you. Working with an attorney before you make any statements to police can help ensure that your rights are protected in the presence of corrupt circumstances like these.
Contact New York criminal defense attorney Phillip J. Murphy  today for a free consultation—we're here to help.
Resource:
nytimes.com/2017/01/23/nyregion/new-york-city-agrees-to-settlement-over-summonses-that-were-dismissed.html?_r=0