New York Criminal Defense Attorneys Move On from Criminal Justice Reforms to Marijuana Legalization & Preventing ICE from Arresting Anyone Entering or Leaving Courthouses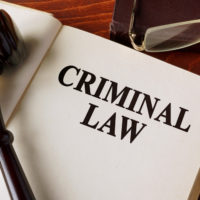 In December, a number of criminal defense attorneys called on the New York legislature to approve another set of reforms, including the legalization of marijuana, expunging affected criminal records, and preventing immigrant arrests at state courthouses. These same advocates were linked to successful criminal justice reforms that previously passed in New York, including eliminating cash bail and increasing access that criminal defendants have to the discovery process (i.e. evidence that could be used against them in trial).
Current Status Of Expungement of Criminal Records
New York does not allow for the expungement of criminal records, however, a relatively recent law does allow for some to seal their criminal records for certain crimes after 10 years have passed; either since their sentencing or their prison term has ended. As a result, those who have served their time are not provided with the proper opportunity to reintegrate and instead carry the stigma of a criminal conviction with them, which affects housing, employment, and other opportunities.
The Protect Our Courts Act
One of the laws supported by the coalition – called the Protect Our Courts Act – would require U.S. Immigration and Customs Enforcement (ICE) officers to secure a federal judicial warrant before arresting immigrants around or inside a state courthouse. While officials previously directed ICE officers that they would have to obtain a warrant in order to make an arrest in the courthouse, this requirement does not apply to areas outside of the courthouse. This bill would bar ICE officers from also arresting those entering or leaving the building.
Bills To Guarantee Right To Jury Trial & Limit Solitary Confinement In New York City
Other bills that the coalition is supporting include:
Legislation to remove a provision in state law that prevents defendants charged in the city from requesting a trial by jury: The rule only applies to those charged in New York City, not outside of it. However, last year, the state Court of Appeals found that immigrants charged in New York City with a class B misdemeanor could request a jury trial – regardless of the state law – if a conviction could result in deportation
The Humane Alternatives to Long-Term Solitary Confinement, which would limit solitary confinement in the state of New York to 15 days and place restrictions on when it could be used in general
Legislation that would allow individuals previously convicted of a felony to serve on a jury and those previously incarcerated vote, as well as eliminate the ability for minor technical violations to send someone back to prison while on parole
Contact Our NYC Criminal Defense Attorneys to Find Out More
If you have been arrested in New York City or have otherwise had your civil rights violated, contact our New York criminal defense attorneys at the office of Phillip J. Murphy today to find out how we can help.
Resource:
timesunion.com/news/article/Activists-push-for-expunging-certain-criminal-14891339.phphttps://www.law.com/newyorklawjournal/2019/12/02/ny-criminal-defense-lawyers-press-for-marijuana-legalization-halt-to-ice-courthouse-arrests/
https://www.phillipmurphylawyer.com/administration-announces-new-crackdown-on-violent-crime-but-is-it-simply-a-front-to-arrest-more-immigrants/