New York Immigrant Activist Deported for Speech Now Suing Immigration & Customs Enforcement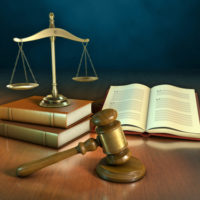 One New Yorker—Jean Montrevil—who was deported for speaking out in favor of immigrant rights is fighting back: Alleging that he was deported for exercising his First Amendment free speech rights, he filed a lawsuit against U.S. Immigration and Customs Enforcement (ICE) in January. The lawsuit builds on a previous ruling out of the 2nd Circuit Court of Appeals, where the court found that ICE had retaliated against another activist as retaliation for political speech in violation of his First Amendment rights.
While the latter was able to avoid deportation due to a last minute emergency order, Montrevil was not due to alleged misconduct that deprived him of his due process rights to access of counsel and the courts under the Fifth Amendment. Both activists were living in the U.S. with authorization and started experiencing issues with ICE once they became activists for immigrant rights. Montrevil is now alleging that ICE not only violated his constitutional rights under the First and Fifth Amendments, but also its  own regulations under the Immigration and Nationality Act.
First Amendment Retaliation Claims
In order to make a First Amendment retaliation claim, a plaintiff must show that they have a right that is protected and that the defendant's actions were caused by the exercise of that right and this caused injury. The government cannot target speech based on the viewpoint taken by the speaker or the speaker's identity, as this is blatantly unconstitutional and represents an egregious form of discrimination.  In addition, speech that pertains to matters of public concern that seeks political change is at the core of what the First Amendment was intended to protect, and is therefore entitled to the highest level of protection.
In this case, there is arguably ample evidence demonstrating a substantial causal connection between Montrevil's protected speech and ICE's adverse actions; given that he appears to have been singled out once he began to speak out against ICE; and was ignored by ICE when he withdrew from the public eye. By deporting him, ICE effectively silenced him by rendering him unable to communicate his views with the public and, if left unchecked by the courts, ICE's actions would have a significant chilling effect on the political speech of others who similarly speak out against ICE's immigration policies. In cases like these, the government typically argues that restricting speech served a compelling state interest and/or was narrowly tailored to serve a legitimate government interest.
Contact Our New York Criminal Defense Attorneys
The writ of habeas corpus is available to aliens who have been excluded from the U.S. If you are facing charges in New York, or have had your civil rights violated, contact New York criminal defense attorney Phillip J. Murphy today to find out how we can help.
Resource:
theintercept.com/2019/04/27/ice-ravi-ragbir-appeals-court-ruling/
theintercept.com/2020/01/16/jean-montrevil-deportation-first-amendment/
https://www.phillipmurphylawyer.com/the-most-important-civil-rights-case-of-the-term-comes-before-the-u-s-supreme-court/