New York Mayor Bill de Blasio Announces That NYPD Will No Longer Be Aggressively Enforcing Social Distancing & Other Public Health Directives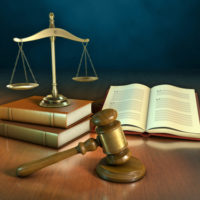 On May 15, Mayor Bill de Blasio announced that the New York Police Department (NYPD) would no longer be arresting or ticketing people for failing to wear facemasks or social distance when they are gathered in small groups. The department has been scrutinized for increasing low-level arrests in poor neighborhoods during the pandemic and engaging in other questionable activities here in New York, such as targeting African-Americans for both wearing and failing to wear face masks.
The announcement came after controversy arose over a May 13th aggressive arrest of a mother with a toddler  who the police claimed was not wearing her mask properly even though she had a mask on, and this incident is by no means an outlier: There have been multiple violent arrests of individuals who were allegedly failing to follow social distancing guidelines.
Many Argue That New Policy Is Too Confusing & Still Allows for Too Much Police Discretion & Arrests
According to Mayor de Blasio, the focus will now instead be on instances where more than a handful of people are gathered and large gatherings, and hopefully be limited to the police simply breaking up large groups. However, at the same time, De Blasio also indicated that summonses will still be available to police when it comes to individuals who do not disperse, and the NYPD will still be actively policing social distancing in the parks where they can, namely by preventing how many people are able to enter them.
A number of people – including the police department's own union – have called for an outright end to police enforcing public health measures altogether, and have indicated that this latest announcement is far from a solution. They argue that the mayor should instead order police to no longer enforce these directives altogether and the new policy simply creates more confusion.
What About Transparency Over Arrest Numbers & Allegations of Racial Profiling?
There is also a significant amount of concern surrounding the lack of transparency when it comes to how many arrests are actually arising out of social distancing enforcement, which is still based on self-reporting by the NYPD and does not include geographic or demographic information. However, just based on arraignment data compiled by criminal defense advocates, it is clear that the NYPD has continued to engage in significant numbers of arrests for low-level offenses such as petty drug possession and larceny charges.
If You or A Loved One Has Been Targeted, Contact New York Criminal Defense & Civil Rights Attorney Phillip J. Murphy
If you have any questions or concerns about coronavirus-related arrests or charges at this time, contact New York criminal defense attorney Phillip J. Murphy today for a free consultation to find out how we can use our experience to help ensure that your civil rights are protected.
Resource:
theintercept.com/2020/04/03/nypd-social-distancing-arrests-coronavirus/
nyc.gov/office-of-the-mayor/news/348-20/transcript-mayor-de-blasio-holds-media-availability
time.com/5837596/new-york-mayor-announces-nypd-will-scale-back-social-distancing-enforcement/
https://www.phillipmurphylawyer.com/new-york-police-department-increases-low-level-arrests-in-poor-neighborhoods-during-virus-concerns/