New York Police Department Increases Low-Level Arrests in Poor Neighborhoods During Virus Concerns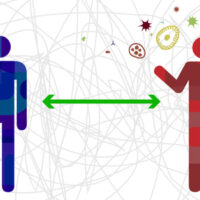 As New York City grapples with the coronavirus in the same way that cities across the country are, some are questioning the logic and safety of the New York Police Department's actions; specifically, the decision by some officers to continue to execute low-level arrests and physically escalate confrontations with civilians that, even during 'normal' times, are arguably unnecessary. While prosecutors in other areas of the country have decided to halt certain arrests due to the outbreak, New York City has, meanwhile, failed to cut back on nonessential arrests, which is highly irresponsible at this time.
It is especially disturbing that officials have failed to modify these dangerous confrontational activities in already vulnerable communities.  In particular, the city should refrain from arresting the homeless if it cannot provide housing units and reduce custodial arrests overall. And while the number of arrests have declined alongside crimes committed in the city itself, in poorer neighborhoods, where a number of essential workers live, and where the risk of contracting the virus is the highest, aggressive policing is still common, and arrests over various minor, non-violent offenses (such as a child selling candy on the subway) have continued.
Arrests Over Failure to Socially Distance: How Is This Legal If It Isn't Technically a Crime Defined by Law?
In fact, in some areas, arrests have actually increased because there is now a new reason to arrest people for failing to socially distance. To be sure, police were more likely to respond to calls reporting individuals failing to social distance in poorer neighborhoods than others in New York. Some have even reported the police using the virus as an excuse to engage in questionable police misconduct, such as dragging people off of buses over their failure to wear a face cover on public transit. This is especially disturbing, given that failure to socially distance is not technically an actual crime that exists in the New York State Penal Law/Code, and Mayor Bill de Blasio promised that failing to socially distance would result in fines, at most.
NYPD Placing Civilians at Risk by Failing to Follow Basic Safety Precautions Regarding the Virus
Not to mention that a number of officers are conducting these arrests without wearing protective gear and failing to practice social distancing; even as a significant percentage of them test positive for the coronavirus.
If You Are Facing Criminal Charges In New York, Contact Our Defense Attorneys for A Free Consultation
If you have any questions or concerns about charges in New York City, and/or coronavirus-related arrests/charges at this time, contact our New York criminal defense attorneys at the office of Phillip J. Murphy today for a free, safe consultation to find out how we can help.
Resource:
nytimes.com/2020/03/27/nyregion/coronavirus-new-york-update.html
theintercept.com/2020/04/15/nypd-coronavirus-social-distancing/
citylab.com/equity/2020/03/city-jails-covid-19-prosecutors-new-orleans-baltimore/608296/
https://www.phillipmurphylawyer.com/coronavirus-related-charges-in-new-jersey-get-more-serious-revealing-that-police-may-be-abusing-discretion/