New York & New Jersey Take Action to Legalize Marijuana In New York & New Jersey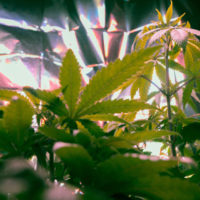 Lawmakers at the New York State capital are currently undergoing negotiations concerning legislation to legalize a number of activities with respect marijuana throughout New York, including cultivation, consumption, distribution, sales, and taxation of the product. With only three weeks to go before the 2019 legislative session ends, and New York being the largest illegal marijuana market in the country, there are a number of advocates pushing for this opportunity to legalize. Some are hoping that the recent legalization in Illinois will provide New York with the push that it needs at this point.
Meanwhile, In late May, legislation expanding New Jersey's medical marijuana program passed the state Senate, clearing a major hurdle before it goes to governor Murphy's desk, where it will need to be signed into law before it is implemented. The state Assembly will also need to provide a concurrence on a last-minute amendment to the Senate version; and uncontroversial vote that is expected to take place on June 10.
New York Lawmakers Working to Legalize Marijuana Throughout New York
In case full legalization does not pass in New York, there are also additional bills that have been introduced: One paves the way to rapidly expanding CBD market place and allows people to use these products to treat themselves for a number of commissions, and the other expands the state's existing medical marijuana program.
Even those who are not in favor of legalization argue that it is time for New York to decriminalize possession in order to address the issue of minorities being disproportionately targeted for marijuana rests. Although New York decriminalized marijuana possession in 1977, unfortunately, existing loopholes still allow for significant arrests for minor amounts.
Still, many have pointed out that what is important is, at the very least, passing a comprehensive decriminalization law that allows the expungement of past misdemeanor marijuana arrests, which is more important for legalization. People should no longer be going to jail for marijuana, and a number of social justice issues also need to be addressed.
New Jersey State Senate Moves Forward In Expanding State Medical Marijuana Program
Those behind New Jersey's legislation have called the bill a "fast track" expansion of medical marijuana statewide. Specifically, under the new law, New Jersey patients would no longer have to see a doctor four times a year to verify that they can still participate in the program. Instead, they would only need to see their doctor once per year. Called the Compassionate Use Medical Cannabis Act, the bill also allows patients to purchase more than two ounces at a time, phases out the state sales tax on cannabis sales, sets aside a certain percentage of licenses for minority business owners, women, disabled people, and veterans, and allows for home delivery.
According to reports, Gov. Murphy does have some issues with several provisions of the current draft. Specifically, he reportedly no longer supports creating an independent commission to control the program instead of a state health department and he is allegedly uncomfortable because the bill sets a limit of 23 licenses to cultivate the crop.
Contact Our New York & New Jersey Drug Crime Defense Attorneys
If you have any questions about the status of marijuana legalization or decriminalization, contact our New York criminal defense attorneys at the office of Phillip J. Murphy today for assistance.
nj.com/marijuana/2019/05/senate-oks-bill-making-it-much-easier-to-get-medical-marijuana-in-nj.html
https://www.phillipmurphylawyer.com/new-york-still-stalled-on-decriminalizing-marijuana-other-activities-potentially-short-by-two-votes-in-the-senate/