New York's New Sex Abuse Law Brings Forth Hundreds of New Allegations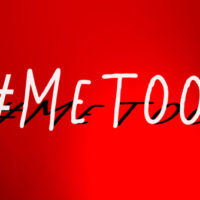 New York's new sex abuse law has already brought forth hundreds of new lawsuits brought by victims seeking to use the legal system to address the damage done, even if it was many years before. The law – the New York Child Victims Act – created a one-year period whereby victims could come forth with their allegations regardless of how long ago the alleged abuse occurred.
Any victims who reached a settlement through the Archdiocese's Independent Reconciliation and Compensation Program – which has paid out more than $65 million to more than 330 victims – waived their right to file subsequent lawsuits, including in connection with the Child Victims Act. Still, an additional influx of cases that could number in the thousands is expected to be filed against a number of additional parties, including the archdiocese of New York, Boy Scouts, Jeffrey Epstein, Jehovah's Witnesses, Rockefeller University, and others.
What's Changed?
Child sex abuse survivors previously had between one and five years to file a civil lawsuit against their alleged attackers, and the clock started ticking once that victims turned 18. The new law extends the statute of limitations, whereby civil suits can be filed until alleged victims reach age 55, and the statute of limitations on criminal charges has been expanded until victims turn 28 in most cases. Previously, the statute of limitations for felony offenses ended when the alleged survivor reached age 23 and for misdemeanor offenses when they turned 20.
The Act also allows for claims to be filed against the institutions that may have been involved in the abuse and removes the "notice of claim" requirement under the old law, and adds what's known as a one-year "look back" period, during which alleged victims whose window of opportunity already expired can "look back" and file civil claims for monetary damages.
What About Potential Defendants?
A number of civil rights advocates are concerned that, as a result, new cases may be filed based on faded memories or faulty evidence. In California, where a similar "look-back" window provision went into effect in 2003, there were thousands of cases and hundreds of millions of dollars in settlements brought forth. In Minnesota, where the look-back window started in 2016, a number of Catholic dioceses have had to file for bankruptcy.
Contact Our Criminal Defense Attorneys
If you are facing criminal charges here in New York in connection with any alleged sex crimes, or fear that your civil rights have been violated due to false allegations, contact our experienced New York criminal defense attorneys at the office of Phillip J. Murphy today for a free consultation to find out how we can help provide you with the very best in legal advice and representation.
Resource:
wsj.com/articles/new-york-sex-abuse-law-brings-forth-hundreds-of-new-cases-11569765602
npr.org/2019/08/14/750881986/adult-victims-of-childhood-sex-abuse-in-new-york-can-sue-alleged-abusers
abcnews.go.com/US/hundreds-lawsuits-filed-york-alleged-child-sexual-abuse/story?id=64956013
https://www.phillipmurphylawyer.com/a-closer-look-at-the-latest-charges-against-jeffrey-epstein-potential-defenses-here-in-new-york/