Obama Continues With Presidential Clemency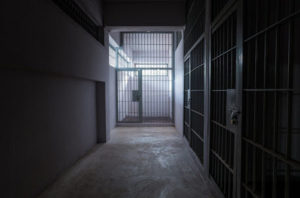 On Monday, December 19th, President Obama issued 78 pardons and commuted the sentences of 153 prisoners, extending clemency to a total of 1,324 people—the highest in presidential history. Virtually all of them had been serving sentences after being convicted of nonviolent crimes under tough anti- drug laws in serious need of reform. Obama himself has indicated that our sentencing system has been used to lock up minor criminals—mostly minorities.
Those who were pardoned had completed their sentences and are now leading productive lives. The pardon wipes away all legal liability from their records. Many were primarily young African-American or Hispanic men locked up sometime in the past three decades as part of the "war on drugs."
Commutations
Although commutations shorten sentences, they do not completely eliminate convictions or restore certain rights, such as the right to vote. One example is a man who was sentenced to 145 years in prison after being convicted of possessing cocaine, and had his sentence reduced to 20 years.
More Coming
Obama found himself using his clemency power after efforts to overhaul the nation's onerous sentencing guidelines failed this year. The power of the president to issue pardons for offenses or reduce the length of federal sentences stems from the Constitution. White House officials have indicated that Obama will continue to review applications for clemency, indicating that more will be pardoned and have their sentences reduced.
Convicts are able to apply for clemency and obtain relief; many typically work with an experienced criminal defense attorney in submitting their applications. To apply for a presidential pardon, you typically have to wait five years from the time you complete your sentence.
However, clemency isn't just available to those who've committed federal crimes; state crimes may be pardoned by applying to the governor, state parole board, or clemency board. In New Jersey, for example, state legislators are now working on legislation aimed at helping those who've had difficulty obtaining jobs due to their criminal records by helping them expunge their records. In New York, the governor now offers two opportunities for a pardon:
The standard pardon: most frequently granted to set aside a conviction when overwhelming evidence and convincing proof of innocence becomes available or to relieve a disability that is imposed because of a conviction.
A pardon for convictions at age 16 and 17: offered to applicants who committed nonviolent crimes at age 16 or 17.
Defense Attorney Committed To Fighting Excessive Sentences
It's no secret that many of our laws have unfairly targeted certain individuals in society and locked them up for excessive periods of time. If you are suspected of committing a crime, you want to make sure you use every tool possible to ensure that you do not get lost in the system and sentenced to an unfair sentence.
Contact Phillip J. Murphy in Bergen County immediately for a free consultation. We serve clients throughout New Jersey and New York.
Resource:
nytimes.com/2016/12/19/us/politics/obama-commutations-pardons-clemency.html?hpw&rref=politics&action=click&pgtype=Homepage&module=well-region&region=bottom-well&WT.nav=bottom-well