Only Two Percent of All Federal Criminal Defendants Go to Trial in America: Why This Should Concern You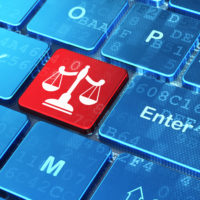 According to new data assembled by the federal judiciary and analyzed by the Pew Research Center, trials and acquittals are becoming more and more rare over time, presenting a number of criminal justice issues.
Specifically, just in fiscal year 2018, almost 80,000 people were criminal defendants and federal cases, but only two percent of them went to trial, and 90 percent of them pled guilty. In addition, most individuals who did go to trial were almost always found guilty; leaving Less than one percent of individuals receiving an acquittal (and thus winning their trials).
The Statistics Are Startling
A closer breakdown reveals that the following percentages went to trial:
Less than one percent of those charged with immigration-related crimes;
Less than two percent of those charge drug-related crimes;
Less than four percent of those charged with property-related crimes; and
Less than seven percent of those charged with offenses considered to be "violent crimes."
In addition, while individuals who received a bench trial appear to receive a much fairer trial than those who received a jury trial, very few were actually able to receive a bench trial.
The "Trial Penalty"
As trials become rare, guilty pleas increase, where current rates are at 90 percent. A number of experts have explained this phenomenon by what is known as the "trial penalty," whereby people opt not to exercise their right to go to trial because they are fearful that if they lose, they could end up with a much more significant sentence than if they took a guilty plea. This results in a number of individuals who cannot afford proper legal counsel pleading guilty; even if they may not have been convicted by going to trial.
State trial rates are around the same as federal trial rights—i.e. low. Specifically, jury trials accounted for less than three percent of criminal dispositions in states like New York.
"Innocence Is Irrelevant"?
Regardless of whether an accused individual is innocent of the charges brought against them, a number of public defenders will frequently advise clients that going to trial is a bad idea, and instead, they should try to negotiate a plea bargain. As a result, every day, people plead guilty to crimes they did not commit, and this is what some call the "age of the plea bargain," whereby people waive their right to go to trial—and all the protections that come with it.
Contact Our Experienced Criminal Defense Attorneys to Find Out More
Do not allow yourself to become a victim at the federal or state level. Contact our experienced New York criminal defense attorneys at the office of Phillip J. Murphy today to find out how we can provide you with the very best legal guidance here in New York, New Jersey, and/or at the federal level.
theatlantic.com/magazine/archive/2017/09/innocence-is-irrelevant/534171/
https://www.phillipmurphylawyer.com/criminal-justice-legislation-affecting-guilty-pleas-wrongful-convictions-finally-passed-in-new-york/