Penalty for Animal Cruelty in New Jersey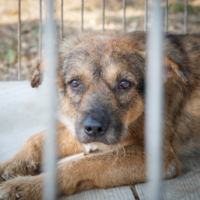 A few hundred years ago, animals and even trees were put on trial for crimes in Medieval Europe. Today in America, we approach animals with a very different philosophy. Animals may not have the same rights and freedoms as human beings in New Jersey, but they enjoy a considerable degree of protection under the law. If you have been accused of animal cruelty in the Garden State, you should know that the potential legal consequences can be quite severe.
If you have been charged with animal cruelty or any other crime, you should also get in touch with a qualified, experienced criminal defense attorney as soon as possible. With a skilled lawyer by your side, you can avoid some of the more severe penalties associated with this crime.
Types of Animal Cruelty in New Jersey
There are many types of animal cruelty in New Jersey, including:
Abuse and Neglect: This includes torture, maiming, poisoning, and beating an animal. You will also face legal consequences if you needlessly kill an animal, fail to provide it with proper care, or leave it alone where it may be harmed. The penalties for this specific offense may vary, although the guilty party could be required to pay up to $5,000 in fines.
Abandonment: It is illegal to simply abandon an animal that you don't want anymore – whether that animal is sick, injured, or simply unwanted. This can classify as a "disorderly persons offense" under New Jersey law.
Leaving a Pet Outside: New Jersey is fairly unique because it has a specific law that prohibits owners from leaving their pets outside in bad weather. If the weather is sufficiently inhospitable and you leave your pet outside for more than 30 minutes, you could face legal consequences. This penalty for this crime falls under abuse and neglect.
Tethering: It is also illegal to chain or tie up your dog in New Jersey under "cruel conditions." For example, you can't tie your dog up with a chain or rope that is shorter than 15 feet. You also can't tie up a dog in a way that allows them to become tangled or strangled. Tethering puppies is always illegal.
Inadequate Shelter: If you have a pet in New Jersey, you have to make sure that it has a proper shelter. This means good ventilation, lots of room, clean water, enough light, and protection from the weather. You also need to make sure the shelter is clean.
Animal Fighting: This is perhaps the most serious example of animal abuse in New Jersey. It is a third-degree crime to participate in organized animal fighting, and you could face a significant prison sentence as a result of a conviction. Even if you merely watch the fight or bet on it, you will still be guilty.
Enlist the Help of a Qualified Attorney Today
If you need help, contact skilled New Jersey criminal defense attorney Phillip J. Murphy, Attorney at Law. Thanks to a wealth of experience with a wide range of criminal cases, Phillip J. Murphy is well-equipped to help you pursue a favorable legal outcome. Book your consultation today.
https://www.phillipmurphylawyer.com/is-it-illegal-to-spread-misinformation-in-new-jersey/